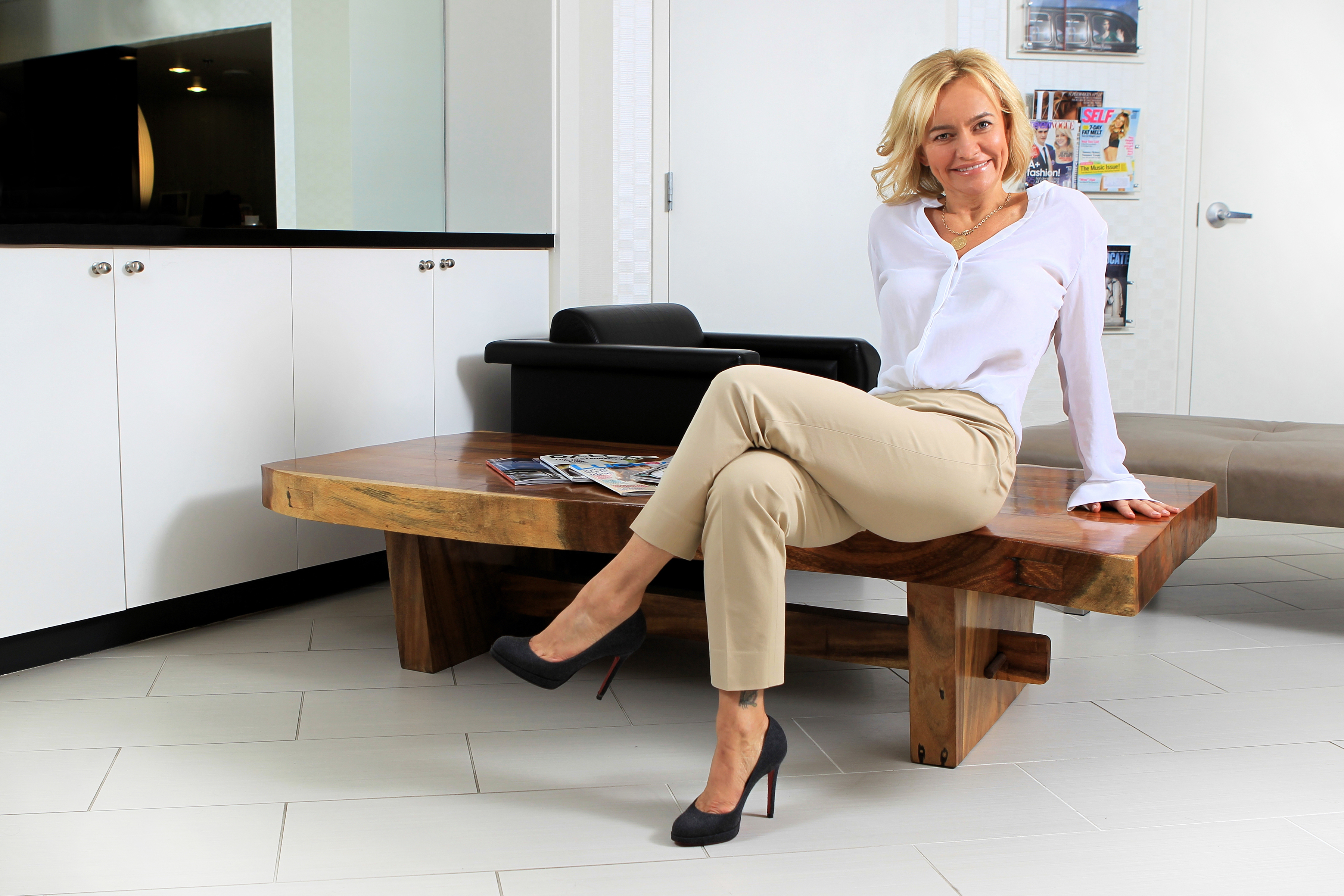 Skin Tips From Celebrity Facialist Joanna Czech
There are few instances when a failing grade in pre-med physics could be perceived as a stroke of luck. For the thousands of glowy complexions that celebrity facialist Joanna Czech helped create, it is exactly that. Czech, who had her sights set on medical school early on, instead made her way as one of the most recognized estheticians in the business, working with clients like Kate Winslet, Laura Linney, and Cate Blanchett.
She moved to Dallas from New York three years ago. Nowadays, you'll find her operating from her Park Cities home office and working as the La Mer Skincare Expert, where she designs facials and launches new products for the brand.
Here, she shares Dallas-specific tips to keep skin radiant.
What's the biggest factor that affects the way skin looks?
Everything! Your lifestyle. Your diet. The climate. Coming from Poland, that's always been my approach because we had four distinct seasons.
Are the environmental factors in Dallas different than, say New York?
Definitely. I compare this sun and level of sun exposure and how high the sun is to the Cape Town climate….Regarding environmental factors, there is much more hyperpigmentation that I notice happening. It is very obvious if you are a driver or if you are a passenger that one side of the face is much more affected than the other. I notice that and a lot of redness. Winter there is much harsher there on skin than summer because stepping out from work to cold and vice versa creates tons of redness.
We've seen a huge cold snap recently. Do you have winter skincare tips?
In the cold, how important are oil-based creams as opposed to water-based creams? When you put a glass of water in the freezer, it expands and the glass breaks. When we have a water-based cream in the freezing weather for instance and the water gets into your pores (these are all microscopic reactions) it expands and it also freezes. When the ice expands in a pore it squeezes capillaries and then capillaries break. That's when we have a lot of redness.
Do you have a favorite SPF?
I'm in love with the newest Biologique Recherche product. It's the very first skincare line that protects from UVA, UVB and infrared, which is the deepest-penetrating wave of light. I love La Mer facial protection SPF 30 and I love Clarins sunscreen. It feels like a nice moisturizer. I would never advise anyone to use anything stronger than 30.
Why is that?
You have more and more protection packed there, more ingredients, and more possibility of irritation. So I would advise to reapply as much as you can. 
What was it like to be named the La Mer Skincare Expert?
It was an amazing fiftieth birthday gift for me last year. We went to the launch of the La Mer Lifting Contour Serum in the South of France, and it was the trip of my life. Some people get jewelry, but I found the highest level of recognition in my profession. I'm crazy about what I do so that was a great feeling. La Mer really appreciates all my massage techniques. At the moment, I'm using certain rhythms for deep tissue or lymphatic drainage and creating massages and then the sequence of application of the products.
Lymphatic drainage is a term that comes up a lot. What is it exactly?
I was trained properly for the upper body from under arms to the top of the head. My understanding of lymphatic drainage is that it is basically very purifying. You're moving body fluids all around and calming everything. In facials, this allows the products to penetrate more easily. The skin becomes more welcoming to them. 
Can you give us a beauty blueprint? What should we all be using?
Biologique Recherche P50 is your probiotic. The skin's ideal pH is 5.5. Usually human skin is between 4.6 to 6.4. When it gets too acidic, we tend to break out, when it gets too alkaline it's actually burning and hurting and so on. P50 is such a great measurement because when you apply it and you don't feel much of a stinging anymore, it means your skin is balanced.
I love oil cleansers because oil dissolves oil and my skin even in my fifties is still congested. My favorites are La Mer oil cleanser and the Tatcha oil cleanser. And I love the Ren Calendula cream cleanser.
Before I was even with La Mer, the one thing I had to have was the original Crème de La Mer because it's packed with a bunch of vitamins. The formulation of the delivery system is water in oil, so it's that heavier formula. It is healing. If it heals scars, it will minimize your pores. That could take two years but you will see the difference.
When should we use all of these products?
I emphasize nighttime skincare. I think your skin is about sixty percent more potent to absorb everything at the relaxation time. And this is also the most regenerating time during relaxation. Most importantly cleanse your skin at night and do all the steps of preparation.
Should this start the minute you get home or before bed?
If your night starts at six, if you are already watching your shows or the nighttimes news or reading your book, that's just fine. I'm the type of person who takes showers at night. I just don't bring street home. Personally, I do it at various moments. Usually it's at the end of the day. I like to unwind in layers.