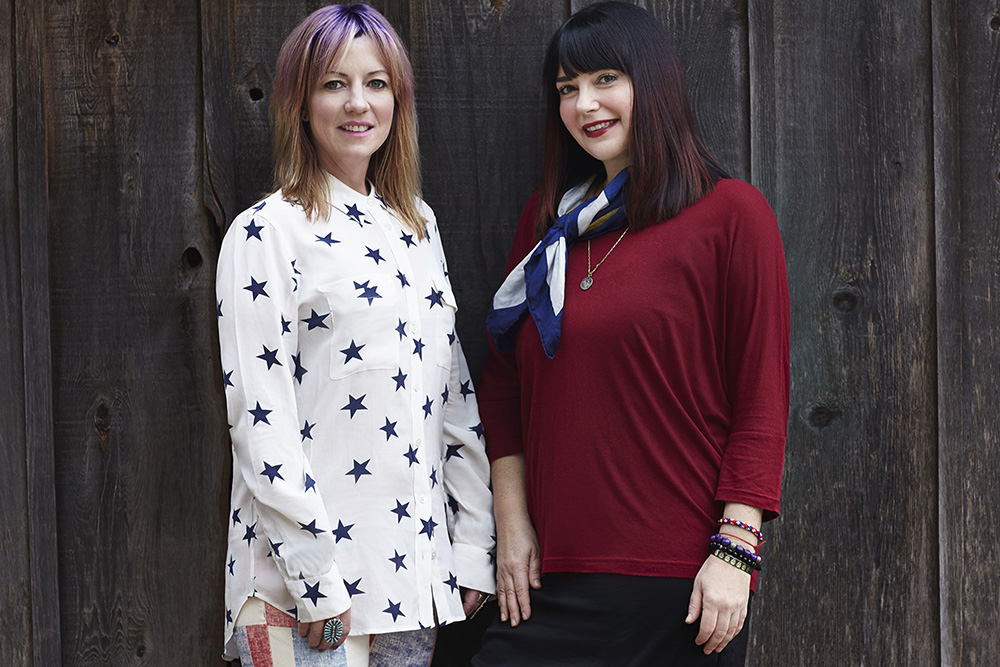 The Dear Clark Girls on Their Go-To Products, Latest Obsessions, and Best Hair Advice
Frosted lipstick and 90s undercuts from the past and W3LL People mascara and Roots Juices in the present make the list.
We love everything about Dear Clark Hair Studio. It's salon-meets-art-gallery treatment, the braid bar, and its in-house line of Dear Clark hair products with Texas-sourced ingredients. We especially dig the owners, Holly Dear and Kaycee Clark, who have fueled the McKinney Avenue hotspot's artful vibe and happy patrons. We also love some of their favorite things. Take a look.
What was your first favorite beauty product that you can remember?
Holly Dear: Paul Mitchell Freeze and Shine and Mary Kay had a really great pink frosted lip gloss
Kaycee Clark: Sebastian Spritz Forte and Molding Mud
What is something you're currently obsessed with?
Holly: My scissor wall at the salon (art instillation–a must see!), spin class, and Roots Juices
Kaycee: Trader Joe's, the new W3LL People mascara, my Fit Bit
What is your favorite haircut/color you've ever had?
Holly: Asymmetric shag/copper reds
Kaycee: Choppy undercut in the early 90s
What's your number one piece of hair advice?
Holly: Have fun with your hair and give it love. You wear it everyday!
Kaycee: Shampoo your, scalp condition your hair. Dear Clark haircare is made of all natural ingredients (sourced from TX) and the first ingredient in each product is aloe, which is super moisturizing. (The first ingredient in most products is water, and then ingredients that are not moisturizing to the scalp.)
What is on your nightstand?
Holly: Young Living oils, water and a couple of really good books
Kaycee: Nail Tek nail strengthener, Sleep Number remote, and a Himalayan salt lamp