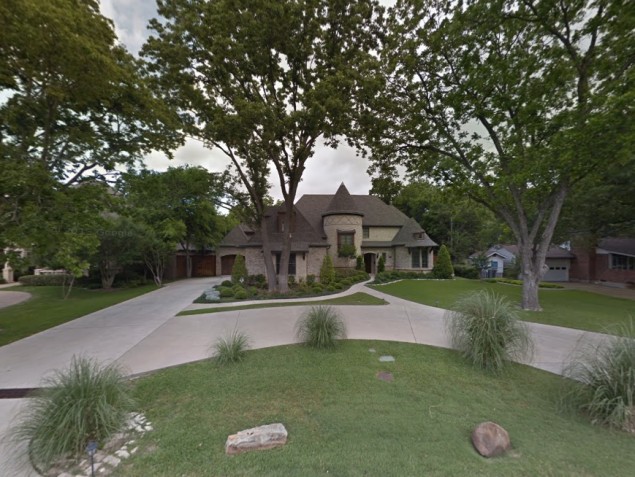 With Pope Francis calling on the leaders of his flock to give up their luxuries, Rodger Jones over at the DMN got the smart idea to ask the Dallas Diocese where Bishop Kevin Farrell lives and what sort of wheels he drives. A spokeswoman for the bishop said that he lives in a donated house near Midway and Walnut Hill and that the purchase price was $1.2 million. He uses it for fundraising events, she offered by way of explanation for why a bachelor would need a 6,100-square-foot house with nearly 1,000 square feet of garage space. The spokeswoman said Bishop Farrell drives a Toyota Avalon that's about four years old. I'm not going to judge the digs, but I was curious to see them, and I wondered why Jones didn't provide a pic. So I tracked the place down. He's got a turret! How very North Dallas.
Get the D Brief Newsletter
Dallas' most important news stories of the week, delivered to your inbox each Sunday.