We hate to break it to you, but ice-cream shops are so 2022. This is the summer of the fruteria. Take Anilu Piña, owner of The Piña Loca Fruteria in East Dallas. She knows how to trick out a piece of fruit into the kind of treat kids dream of, gilding tamarind-wrapped apple slices with gummies and Mexican candy. Turn the page for more Insta-worthy summer snacks.
2331 Lakeland Dr.
---
On any busy street in Mexico, you'll find a small stand or cart selling freshly cut fruit, elotes, and other bites that are drizzled with spicy chamoy or hot sauce. While the convenience of these pop-up vendors is hard to come by in Dallas, what you will find are brick-and-mortar fruterias that offer so much more than the traditional fruit shops that are their counterpart south of the border. Here, a "fruteria" sign doesn't just mean fresh produce; it can mean paletas and ice-cream sundaes, antojitos (savory snacks) piled high with toppings, and just about every imaginable sweet, sour, or spicy munchie. Whether you're in the mood for healthy, sugary, salty, or just over the top, there's no better place for a summer treat.
For Toppings Galore
If anything on the menu at a fruteria is described as "preparado or preparada," know that it will come packed with ingredients and piled with toppings. At Fruteria Tropical, an order of papas preparadas will start with a big handful of ultra crunchy kettle potato chips (the papas) that are then hidden under layers of shredded cabbage, pico de gallo, sour cream, and cueritos (pickled pork skins). Don't forget to drizzle a little hot sauce over it all. If you haven't yet acquired a taste for cueritos, try a rusa, a refreshing mocktail made with grapefruit soda; diced fruit, such as jicama and pineapple; and chamoy, a sweet-and-sour paste made from dried fruit. Or for a delicious challenge, invite a friend to help you tackle the Sandillazo: half a watermelon topped with peanuts, tamarind Mexican candy, diced cucumber and jicama, and that glorious chamoy sauce.
Fruteria Tropical, 2380 E. Park Blvd., Ste. 408, Plano.
For a Fruit Store With a Full Menu
Now with eight locations from Fort Worth to Old East Dallas, Fruteria Cano has been supplying fruits and veggies around town for more than two decades. For a straightforward starter, try a whole mango on a stick. The skin is removed, and the mango is sliced into wedges that resemble the petals of a rose. Then the whole thing is dusted with chili powder and drizzled with chamoy. Go ahead and add a box of fresh mangoes to your order to brighten up your morning smoothie.
Fruteria Cano, 1133 N. Zang Blvd. Multiple locations.
For a Hidden Treat
Luis Celso Martinez opened Mentiiras in February to help fund his mother's medical treatment, but this UNT student has always had a passion for the food business. "My first job was actually helping an elotero," he says. If you're in the Bishop Arts District, stop by his tiny storefont on Tyler Street for fresas con crema (strawberries with cream). Martinez fills a large cup with freshly cut strawberries and then tops them with a yogurt-like crema and two scoops of house-made vanilla ice cream. The crema tang and sweet frozen cream make for the perfect summer yin and yang.
Mentiiras, 418 N. Tyler St.
For Crazy Cravings
Mini pancakes topped with Oreos, ice cream, and chocolate sauce. Ramen with Tapatío and birria. Hot Cheetos elotes. Pickles wrapped in fruit leather and sliced like sushi. If you're craving something crazy, chances are you can find it in East Dallas at The Piña Loca Fruteria. The key is in the name. While most of these places will have pictures of their menu items, one major clue as to what to expect is if "loca" is a descriptor. Case in point: the Piña Loca at The Piña Loca Fruteria is half of a pineapple decorated with an assortment of sweet and spicy gummies, Mexican candies, and—you guessed it—chamoy sauce.
The Piña Loca Fruteria, 2331 Lakeland Dr.
For the Health of It
Any fruteria will offer you aguas frescas (fruit juices) or smoothies. If you are worried about dairy or sugar content, you'll want to ask how it is made. Felipe Ayala, the owner of Frutazo Juice Bar in Richardson, uses fruit from his family's produce business to make smoothies and juices to order, sweetening them as needed with agave. The bionico, a fruteria classic, is essentially a yogurt parfait made with your choice of fruit and topped with coconut flakes, granola, and a drizzle of agave nectar. You'll want a sweet pineapple agua fresca for some added vitamin C and bonus antioxidants.
Frutazo Juice Bar, 1455 W. Buckingham Rd., Ste. 120, Richardson.
---
This story originally appeared in the May issue of D Magazine with the headline, "Find Your Fruteria." Write to [email protected].
Get the SideDish Newsletter
Dallas' hottest dining news, recipes, and reviews served up fresh to your inbox each week.
Author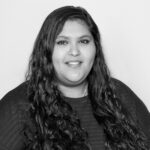 Aileen is the research editor for D Magazine and D Home. A proud Dallas native, she is happily getting the…