5:30 AM
Start with a sweat sesh
Opt for an intense Versa-Climber workout at District Climb in West Village or Rise Nation in Knox-Henderson. The cardio classes are only 30 minutes, so you can move on to the next good thing fast.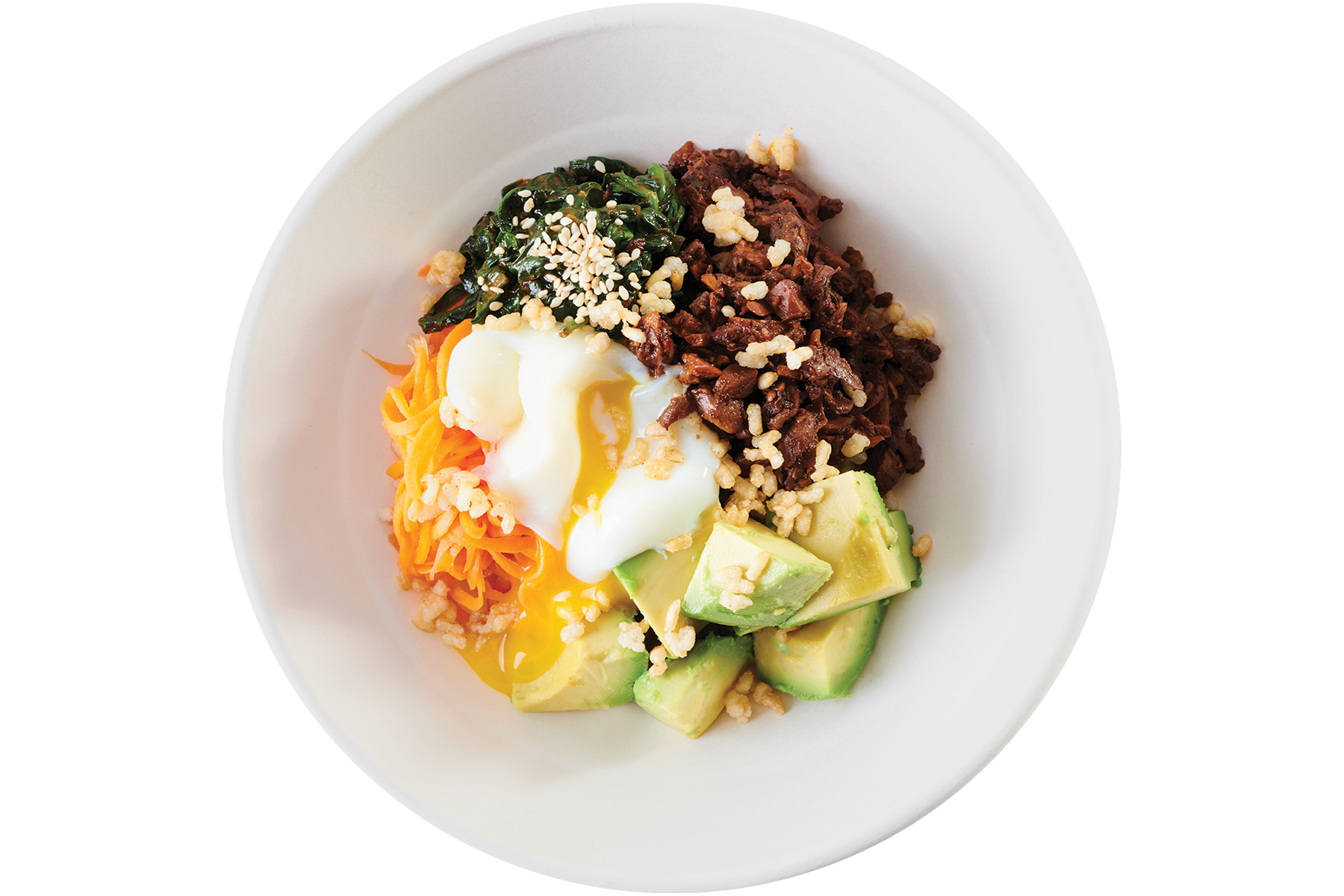 7:00 AM
Stop by Hatchways Cafe for a healthy breakfast
The Bowl of Goodness at the cheery new Victory Park spot features gochujang, avocado, a 63-degree farm egg, and "chorizo" mushrooms.
10:00 AM
Plan ahead with a prepared lunch from Feed Me Pronto
The newly opened Dallas-based concept stocks clean versions of everything you'd expect to find at a typical convenience store.
11:00 AM
Touch up your toes with a nontoxic pedicure
Instead of fumes, exposed brick, greenery, and a display of Edison bulbs fill Oak Cliff's Pink Pedi, where handmade, effervescent bath bombs and sugar scrubs create a luxurious, eco-friendly experience.
12:00 PM
Enjoy midday meditation at The Refuge
Duck into the cozy, palo santo-scented Fair Park studio for a meditative sound bath or a bit of reiki.
1:00 PM
Stock up on clean booze at Bar & Garden
Sure, it's a detox day. But the plant-filled shop stocks natural wine and organic liquor that are free of herbicides, fungicides, and pesticides. Drink up. (In moderation, of course.)
2:00 PM
Try vegan soft serve at Pressed Juicery
The California import recently landed in Dallas, bringing along its vegan soft serve and toppings bar (filled with vegan marshmallows and Purely Elizabeth granola). Treat yourself—you deserve it.
3:00 PM
Get a clean consultation in Follain
The Knox Street boutique offers 30-minute, one-on-one sessions to help you zero in on a personalized clean skin care regimen. While you're there, grab a refillable bottle of nontoxic soap. (They even give you a punch card.)
6:00 PM
Dine in at Flower Child for dinner
The vegan- and vegetarian-friendly spot serves up bowls, wraps, and salads that are as vibrant as its interior. Pro tip: don't pass on the seasonal lemonade.
8:00 PM
End your day with a powerful flow
Black Swan Yoga, a donation-based studio, offers classes well into the evening, along with endless good vibes.
Get the Living Newsletter
Get the insider's guide to the best in Dallas style, beauty, and wellness delivered right to your inbox each month.