How to Style Your Stetson
The Garland-made hats are making a comeback with the noncowboy crowd.
Commerce Goods + Supply, The Adolphus Hotel's thoughtful take on the hotel gift shop, hosts an ever-evolving mix of local and hard-to-find brands. But Garland-based Stetson has been there from the beginning. Commerce's retail director, designer Christine Visneau, even worked with the historic brand to create styles exclusively for the shop.
"Dallas is very modern, but we have this rich history of cowboys. I wanted to honor that here," she says. "I feel like your hat is like an astrology sign. It depends on what you are attracted to. Nine times out of 10, it's people just putting the hats on and seeing what works."
If you can stop by Commerce, Visneau will help you style a Stetson into any noncowboy wardrobe. Here, store manager Kendall Word offers tips for finding your best brim.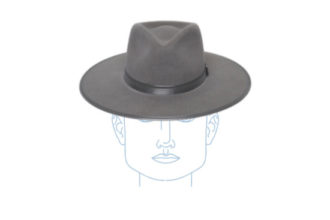 The Beaux
$300
This exclusive design was inspired by the masonry and marble of The Adolphus Hotel's Beaux Arts architecture, and the beaded snake on the hatband is Commerce's logo. The wide, flat brim complements square faces.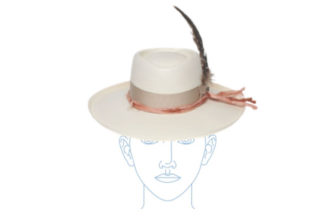 The Kings Row in Straw
$145
The Shantung straw Kings Row features a hand-dyed silk cord band and feather accent. Wear it perched on the back of the head to get an Instagram-worthy hat halo. Heart-shaped faces are best for this bold look.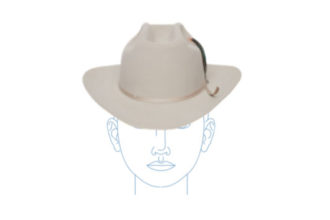 The Range
$242
The curved brim and front dip help lift the face and create a taller appearance, making it the perfect match for shorter or rounder faces. Word recommends adding a bandana or tucking a wildflower in the band to really bring out your inner cowboy.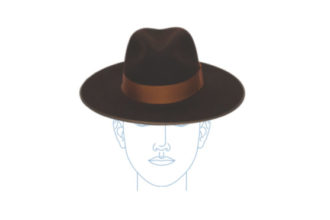 Tri-City
$263
A wide grosgrain ribbon band balances the wide brim on this fur felt fedora, which was designed by Claudia Medina. Kawan DeBose made it look sharp on The Voice, but it is universally flattering for all face shapes.