Roughly 944 miles separate Wrigley Field, on the North Side of Chicago, from the Dallas campus of Booker T. Washington High School for the Performing and Visual Arts. Bridging that distance is the wide smile of Ernie Banks, memorialized in bronze at the ballpark where his perpetually sunny disposition (and outstanding play) won the hearts of Chicago Cubs fans and, now, with a new statue outside the classrooms where he spent his high school years. Mayor Mike Rawlings will be on-hand at the school to unveil the statue Thursday afternoon.
Dallas long ago made the mistake of ceding its claim on Banks. In his 19 Major League Baseball seasons, the first black player on the slow-to-integrate Cubs won two Most Valuable Player awards, made 11 All-Star teams, and belted more than 500 home runs. He was easily elected to the National Baseball Hall of Fame in 1977, his first year of eligibility. Only a World Series appearance eluded him—something the "lovable loser" Cubs sadly wouldn't achieve until the year after his death in 2015.
Banks got his start in a house on Fairmount Street, raised in poverty as one of 12 children, just a couple of blocks from Booker T. He starred on the high school's football, track, and basketball teams (there was no baseball team). "I enjoyed growing up in Dallas," he once told
Chicago History
magazine. "Everything was within walking distance: the school I went to, the YMCA, my friends in the neighborhood, the park I played baseball on. Everybody knew everybody and kept everybody in line."
His visits to his hometown became rarer and rarer once he'd ascended to stardom with the nickname "Mr. Cub," and so his association with Dallas waned. Set to be unveiled in late September on a patch of grass where Banks long ago tossed around the football with classmates, a life-size sculpture by artist Emmanuel Gillespie will remind generations of students about the legend from down the street.
Fundraising efforts for the statue—the cost ran more than $75,000—were led by Jeremy Halbreich, a former president of the
Dallas Morning News
. When Gillespie, himself a Booker T. alumnus, accepted the commission in early 2017, he knew the ballplayer as little more than a name on a plaque he'd seen during his student days at Booker T. "Then everyone from Chicago came out and started telling me all these stories," Gillespie says.
With the help of a trio of Booker T. students and sculptor David Newton (the artist behind the Freedman's Cemetery Memorial in Uptown), Gillespie opted to depict Banks in a classically Greek contrapposto stance—though with a distinctly American grin and a baseball bat resting on his shoulder. "It's going to be surreal. It's going to be a good feeling," Gillespie says a few weeks before the unveiling, about the prospect of seeing his own work become part of the legacy of his alma mater. "For me, Booker T. is my foundation. I don't think that I could be where I am without that."
Sports in Bronze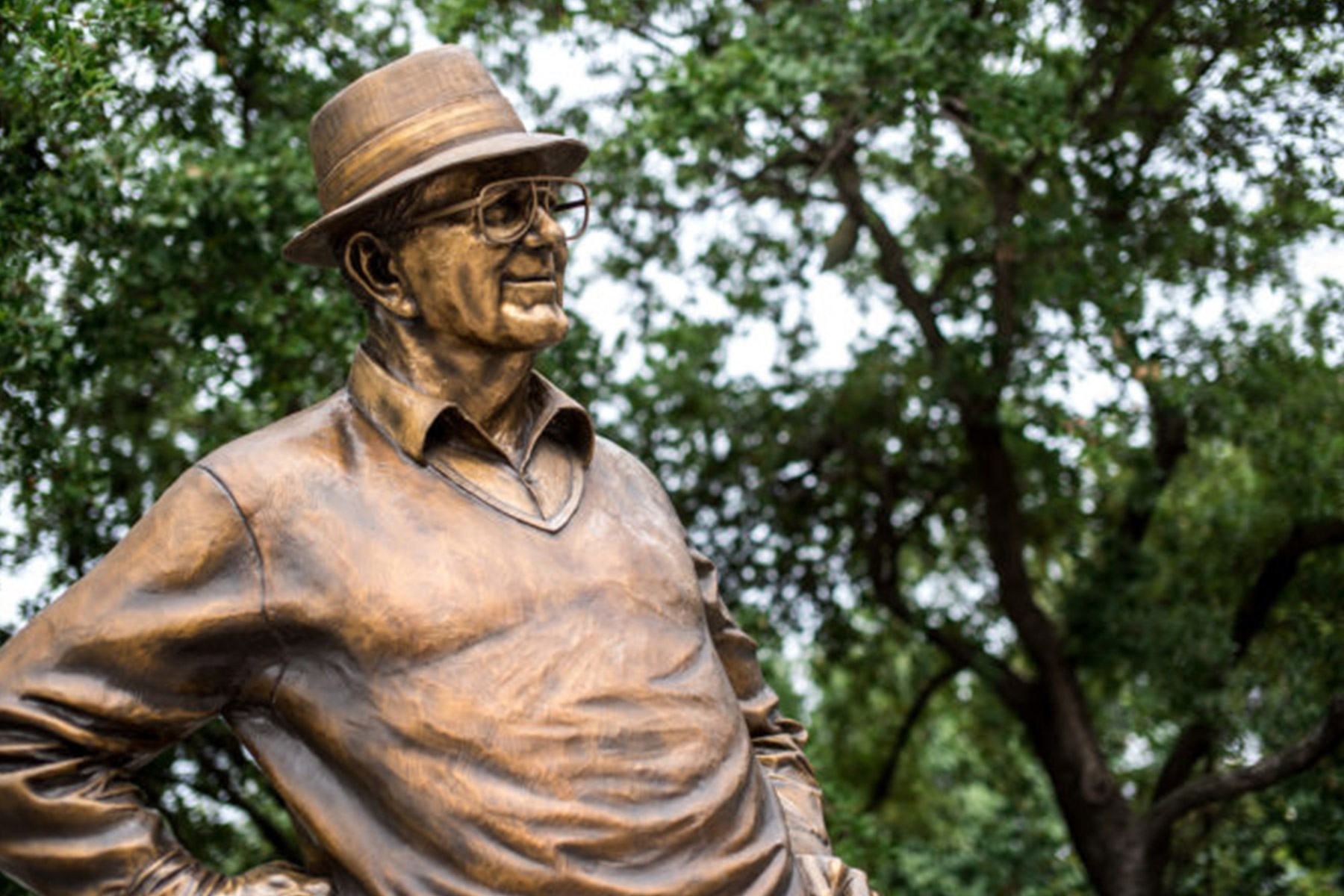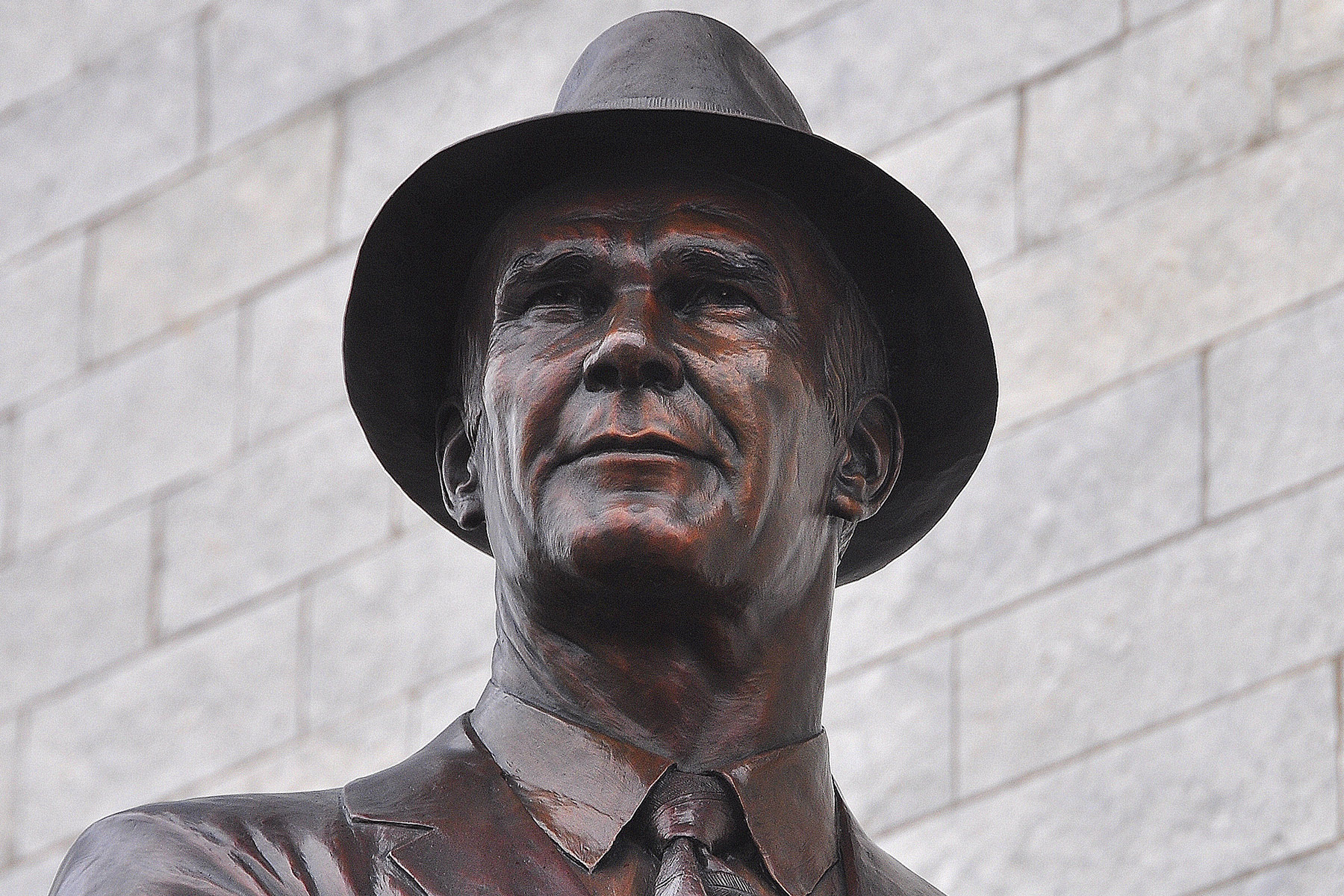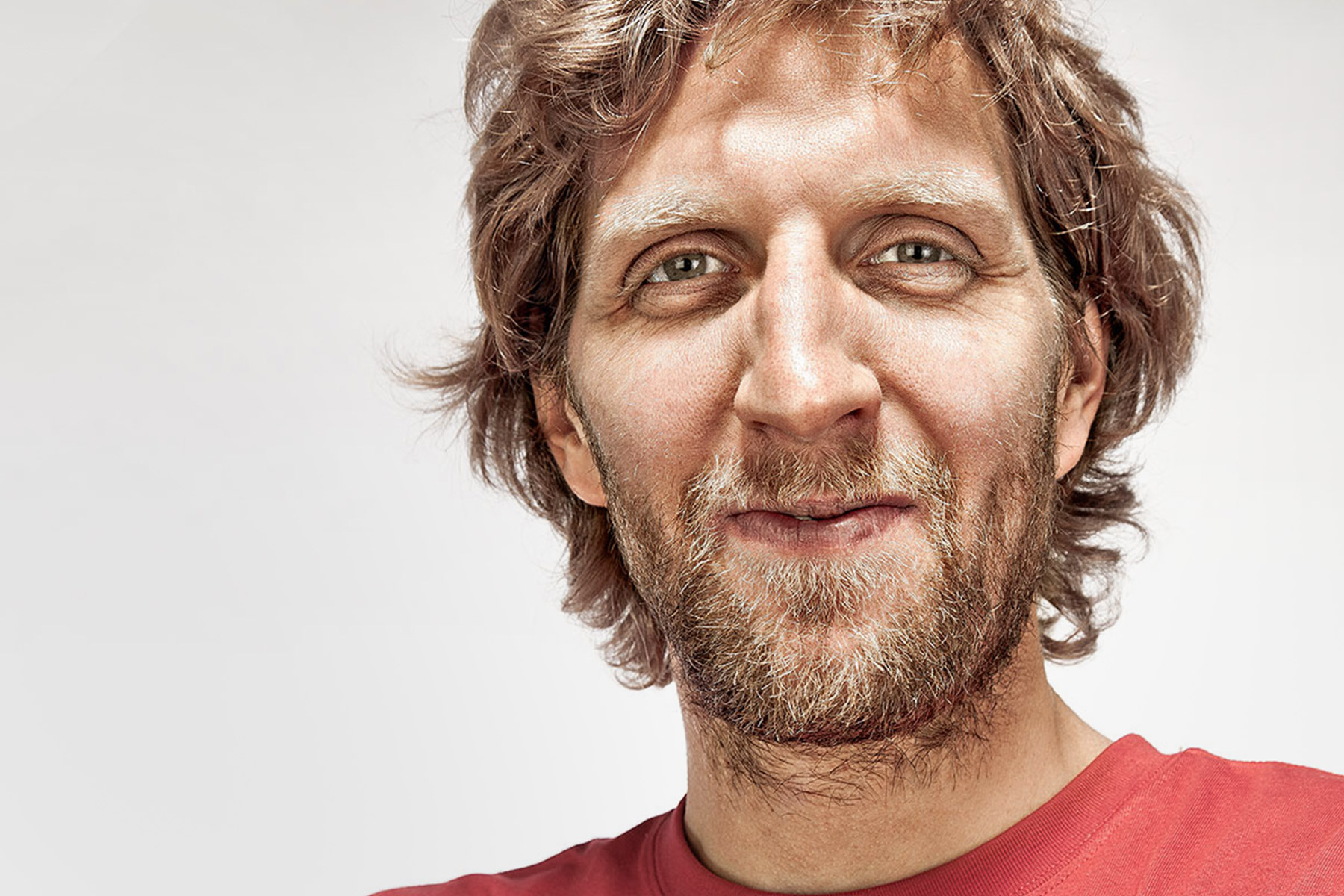 1) Byron Nelson at the Four Seasons, in Irving. 2) Tom Landry at AT&T Stadium, in Arlington. 3) Neftalí Feliz and Bengie Molina at Globe Life Field, in Arlington. 4) Dirk Nowitzki at the American Airlines Center, in Dallas (make it happen!)
Get the D Brief Newsletter
Dallas' most important news stories of the week, delivered to your inbox each Sunday.