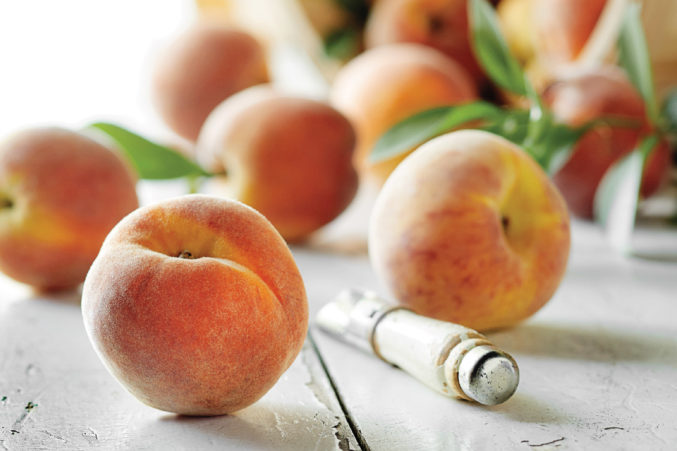 Pick a Real Peach This Summer in Waxahachie
Take a day trip to Larken Farms Orchard.
With plenty of room to run and healthy snack options literally at your fingertips, peach picking is a culinary experience that will satisfy the entire family. But which orchard to visit? Trust an expert and go where chef Graham Dodds (Wayward Sons, Bolsa, Hibiscus) sources his peaches: Larken Farms Orchard, just 35 miles south of Dallas, in Waxahachie. Started as a hobby in 2000 by Laura Jo and Ken Halverson, the 35-acre orchard has 10,000 trees producing 30 varieties of chemical-free Texas and California peaches, as well as plums and apricots. Through the end of July, the orchard is open to the public every Saturday from 8:30 am to 3:30 pm, weather permitting, for pay-by-the-pound harvesting. Check Larken's Facebook page or website before making the drive to see what's available. Peaches are first come, first pick. 3653 Greathouse Rd., Waxahachie.