In a pocket south of I-30 near a cluster of hospitals, you'll find a two-lane road called Magnolia Avenue lined with a mix of eclectic shops, restaurants, and bars. Getting around is easy. Four B-Cycle stations—part of a citywide bike-share program—dot the street. Most of the establishments here have been up and running for only two or three years, but the buildings themselves have been around for decades. The result: a funky-chic neighborhood where the antique meets the modern.
The best days start with caffeine. That's especially true in a neighborhood with coffee shops to spare. We began our day at AVOCA Coffee Roasters with a cortado and a cinnamon roll (sourced from Swiss Pastry Shop, a Fort Worth local). The smell of espresso being brewed by bearded baristas wafted throughout the open space with garage-style doors and abstract artwork. If you want brunch with your coffee, head to BREWED, whose interior is decorated with vintage knickknacks. For an early buzz, order a Bloody Mary. This month, executive chef Nate King is rolling out a new menu. Another early-bird option: Stir Crazy Baked Goods for hearty, organic quiches.

After properly waking up, we checked out the Historic 1208 W. Magnolia building, now a sort of mall occupied by shops like Ephemera, a tiny, quirky store that sells comic books and terrariums and hosts build-your-own-succulent-display classes. Other tenants include beatrice-tuley, a handmade girls' clothing shop, and Le Chat Noir Cupcake Bordello and Bakery. We then popped into SiNaCa Studios, a heat-filled, glass-specific gallery and school offering $40 walk-up workshops for novices.
By now, we were ready for a midday bite and brew. We found both at The Bearded Lady, a restaurant-bar that opened two years ago inside a house built in 1914. Opt for the grilled cheese and fried leek rings. Head to the original Spiral Diner for a lighter lunch, Spice for modern Thai cuisine, or Yucatan Taco Stand for Latin-fusion fare. To satisfy our sweet tooth, we grabbed a scoop of Melt's artisanal ice cream, thick enough to withstand a Texas summer.

Shopping on Magnolia is sparse, but if you have an itch to browse, drop by Nelle & Lizzy for personalized accessories. In case you haven't eaten or drunk enough by then, the neighborhood is home to several wine bars for an afternoon break. Kent & Co. Wines brings a Highland Park vibe to an otherwise Bishop Arts-esque area. High ceilings and a Cadillac lofted above the lounge complement a glass of wine and a charcuterie board. Grand Cru Wine Bar & Boutique provides a more rustic experience.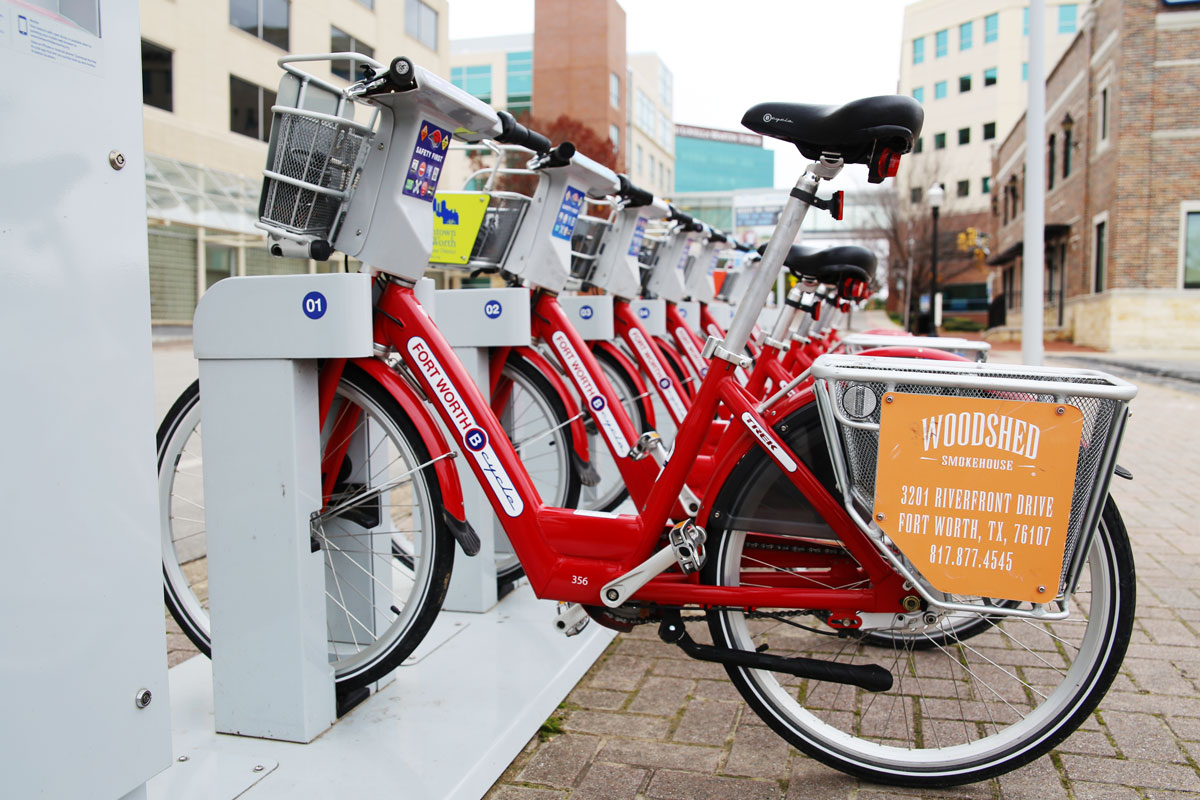 We recommend a late dinner to top off a food-themed jaunt. For fine dining, reserve a table at Ellerbe Fine Foods, which serves seasonally fresh fare. Lili's Bistro on Magnolia, with its exposed-brick walls and piano bar, is a more intimate option.

Plan to miss your normal bedtime, because the bar scene is refreshing. We tuned in to the local music scene at The Live Oak Music Hall & Lounge; Leon Bridges got his start playing at open-mic nights here. If the weather is nice, grab a seat on the rooftop patio draped with lights. If you fancy a craft cocktail, darken the door of The Usual, a speakeasy-type bar, or head down to Proper and order the Bees Knees, a blend of gin, lemon, honey, and lavender bitters.
Get the SideDish Newsletter
Dallas' hottest dining news, recipes, and reviews served up fresh to your inbox each week.