History Lesson
Historic District
Designated as architecturally or historically significant by the Dallas City Council, historic districts preserve an area's original architectural character and integrity. City staff, neighborhood task forces, and the Landmark Commission must approve alterations, with strict adherence to authentic structure, style, and materials.
The benefits: a tight-knit community, homes with history, and preserved character and charm.
Conservation District
Established by Dallas City Council, Conservation Districts are designed to help maintain an area's architectural and cultural characteristics through developmental and architectural regulations such as density allowances, structural height, setback guidelines, and design. Alterations are reviewed by city staff members only and therefore progress faster.
The benefits: neighborhood camaraderie and aesthetically pleasing streets.
5 Historic Neighborhoods You Should Know
Winnetka Heights
Where it's Located: Oak Cliff, between W. Davis and W. 12th, and S. Willomet and S. Rosemont
Founded: 1908
Median Home Price: $430K
Type of Architecture: Arts and Crafts, Prairie, and Craftsman houses, as well as bungalows
History: Prominent Dallas businessmen LA. Stemmons, T.S. Miller Jr., J.P. Blake, and R.S. Waldron developed the 50-square-block area as a prestigious suburb.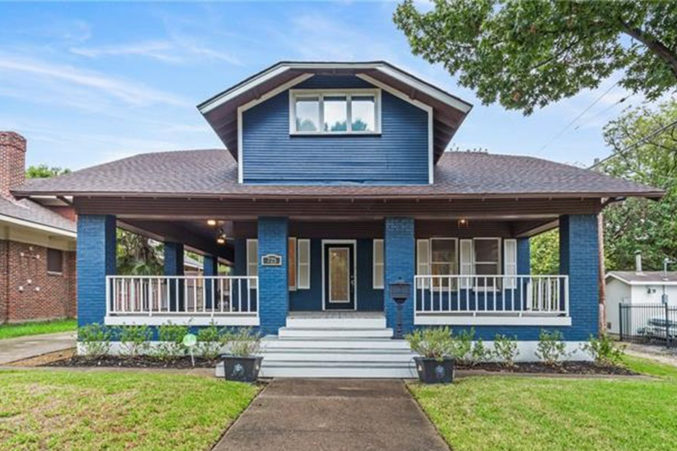 Junius Heights
Where it's Located: East Dallas, between Gaston and Reiger, and N. Henderson and Paulus
Founded: 1906
Median Home Price: $451K
Type of Architecture: The largest collection of Craftsman homes in the Southwest, along with Prairies and Tudors
History: C.H. Munger developed the neighborhood, which sat on a streetcar line, as a choice residential area of Dallas.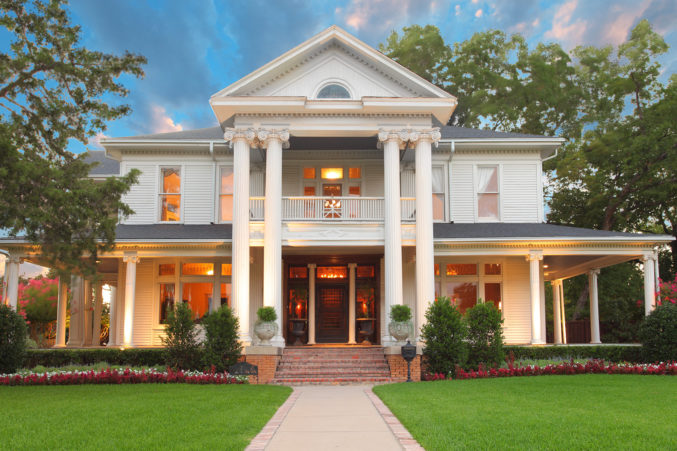 Swiss Avenue
Where it's Located: Old East Dallas, between N. Fitzhugh and La Vista
Founded: 1905
Median Home Price: $564K
Type of Architecture: An eclectic mix of Mediterranean, Spanish, Georgian, Mission, Prairie, Craftsman, Neoclassical, Tudor, and Colonial Revival
History: At the heart of Munger Place, Swiss Avenue was the first paved street in Dallas. It was later designated as Dallas' first historic district.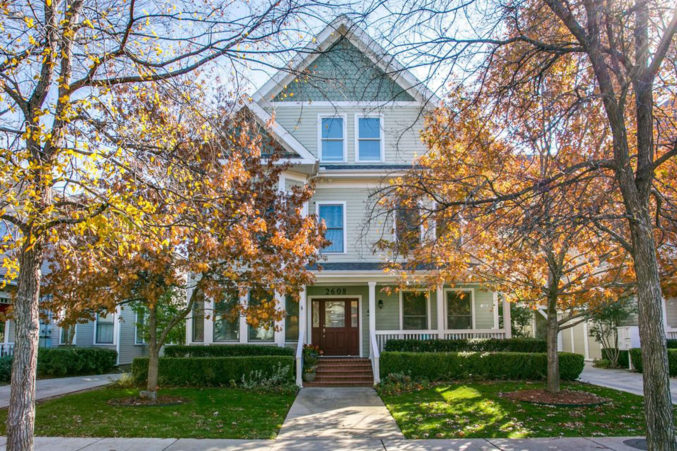 State Thomas
Where it's Located: Uptown, between 75 and McKinney, and Hall and Maple-Routh
Founded: 1874
Median Home Price: $565K
Type of Architecture: The largest collection of intact Victorian homes in Dallas; Italianate, Queen Anne, and vernacular styles
History: Founded as Freedman's Town as a separate settlement adjacent to the town of Dallas immediately after the Civil War and emancipation.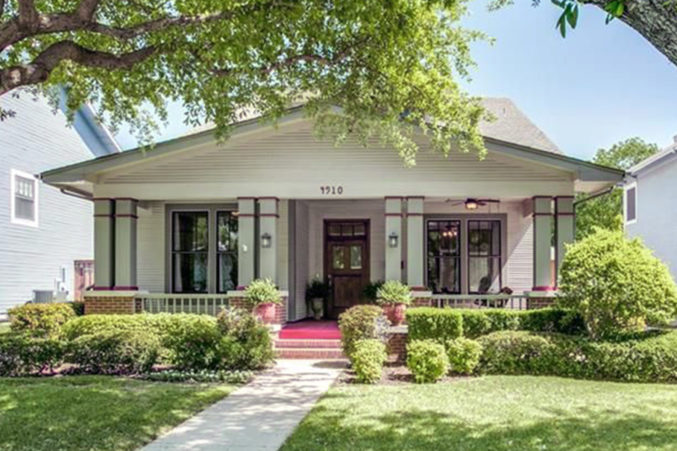 Munger Place
Where it's Located: Old East Dallas, between N. Fitzhugh and N. Henderson, and Gaston and Columbia
Founded: 1905
Median Home Price: $670K
Type of Architecture: Predominantly Prairie homes, with several early 20th-century Craftsman and Neoclassical Revival properties
History: Cotton gin manufacturer Robert S. Munger founded the neighborhood to "attract the right element."
Approved to Improve
Fixing up a home in a historic district involves rules and procedures. Russ Peters and Bill Cates of Peters Cates Design tell you how to navigate the repair process.
Learn the rules. Research your district's regulations and approval process, and confidently present ideas to the neighborhood task force. "The more research you do, the better your chance for a good outcome," Peters says.
Be flexible. You may get your drawings back from the neighborhood committee with more red marks than you were hoping for. Be OK with not getting everything you want.
Have patience—and a healthy budget. "Tiny things can bring plans to a halt," Peters says. "If you get a 'no,' you have to return to the next task force meeting, typically a month later." If you do gain approval, a preservationist or specialist might be required for certain repairs, which can be costly.
Prepare to negotiate. If the task force says no on something important to you, you can request an exception from the Dallas Landmark Commission. Be willing to give in order to get.
Mind your manners. Delicately navigate neighborhood politics and keep the construction site pristine. "Be a Boy Scout on your projects," Cates says.
Tap expert advice. Seek out people who have gone through the process, have a few glasses of wine—or a bottle—and listen to their experience," Cates says.
If It's Broke…
For a home's most visible feature—the windows—trust the experts. Midlothian-based Leeds Clark Inc., which was founded 40 years ago by owner Tom Clark, is among the leading authorities in window preservation. Clark's project range spans the Pentagon in Arlington, Virginia; the DeGolyer House at the Dallas Arboretum; the Texas Governor's Mansion in Austin; the Dallas County Courthouse; numerous historic Dallas homes; and more than
2,800 preservation projects in total.
Get the AtHome Newsletter
Enjoy Dallas' best trends, hot properties, and tips from local designers to help you nest in style delivered weekly.