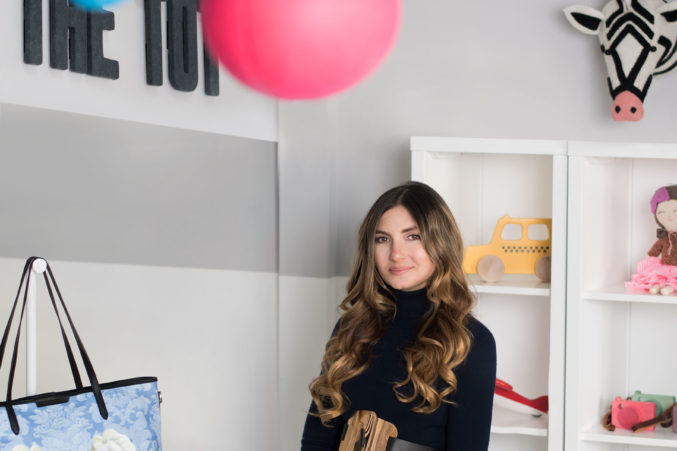 Five Questions to Ask When Furnishing a Playroom
We asked Nasiba Andilova, owner of The Tot, where to start.
Nasiba Adilova, owner of The Tot, shares five questions to ask before you buy items for your child's playroom.
What is it made of? Find out if it is free of harmful chemicals.
What is my child interested in right now? "Young toddlers developing their motor skills may want blocks to build or equipment to climb on," Adilova says.
Does my child really need this? "If so, then we like to donate toys or books before receiving anything new," she says.
Is it durable and will it last? Adilova says to think about whether something can be passed down to siblings or on to friends.
How does it support my child's development? Adilova asks: "Does it aid fine or gross motor skills? Will it engage my child's senses, creativity, and curiosity?"
Andilova's Favorite Playroom Picks
Fiona Walker England Animal Head Wall Mount: "This would make a great wall piece for any playroom. her mounts are handmade from organic fabric, which makes them extra special."
Playsam Saab Roadster: "We have one in our playroom (and their rocking horse, too) and we love them. They are modern and retro at the same time."
Safety First!
For 19 years, Brad Lemon has consulted with Dallas-area families as the Little Bird Babyproofing ( 972-712-3312), securing cabinets, toilets, furniture, staircases, window treatments, loose wires, and more against curious kids. "The vast majority of toddlers make it through with little more than a scratch, but crazy things happen," he says. "It takes only a few seconds for a child to get in trouble." A lot of baby-proofing is common sense, but there are things parents don't think about. And with the right tools and know-how, it takes Lemon a fraction of the time it will take for you to do it yourself.