A certain art collector in Fort Worth has a secret. When he makes the trek to Dallas to shop for his famous clients, his travel route is always the same. He drives up Central Expressway to Spring Valley and turns into what looks like a residential driveway adorned with a sign that says Valley House Gallery. Valley House, known for its 19th- and 20th-century American and European offerings and founded in the mid-1950s by artist Donald Stanley Vogel, is one of the top fine art galleries in the city. 

Just behind the gallery is the Donald Vogel-designed residence. Built in the 1950s, it functioned as a studio and gallery, as well as a home for his family of four. Donald was inspired by the work of the Impressionists he studied at the Art Institute of Chicago, and the two-story walls of windows throughout the house showcase his fascination with the use of light.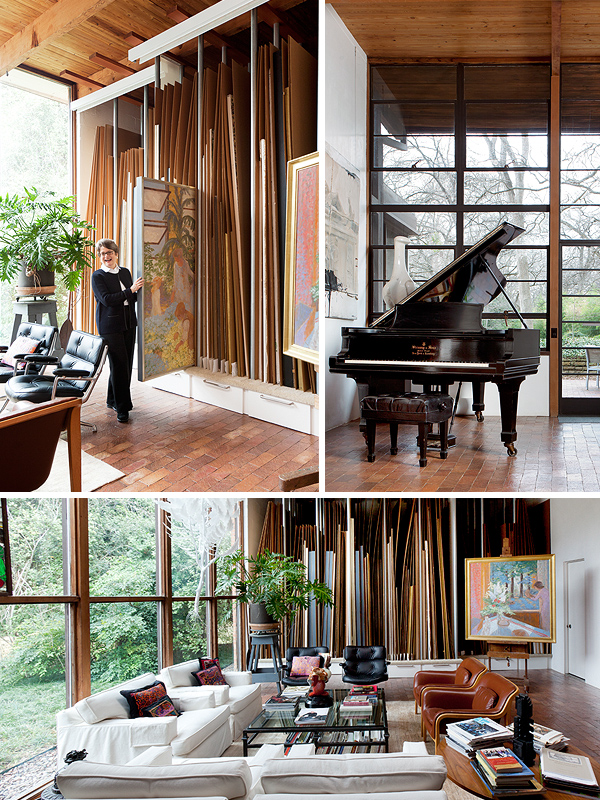 Vogel's son Kevin and Kevin's wife, Cheryl, live there now, but little has changed in the 2,500-square-foot space. The house remains a notable example of midcentury architecture. In fact, Dallas architects often drop by for inspiration for their designs. Although the kitchen and bathrooms have been updated, some items are original, such as the paneling in the master bedroom. Well, almost. "In 1963, we had 24 inches of water in the house. This wood paneling had to be replaced, but it was replicated exactly," Kevin says. "The console in the bedroom was originally in the dining room, and the original cork ceilings that you see in the guest bedroom have been replaced with tongue-and-groove ceilings with fir beams."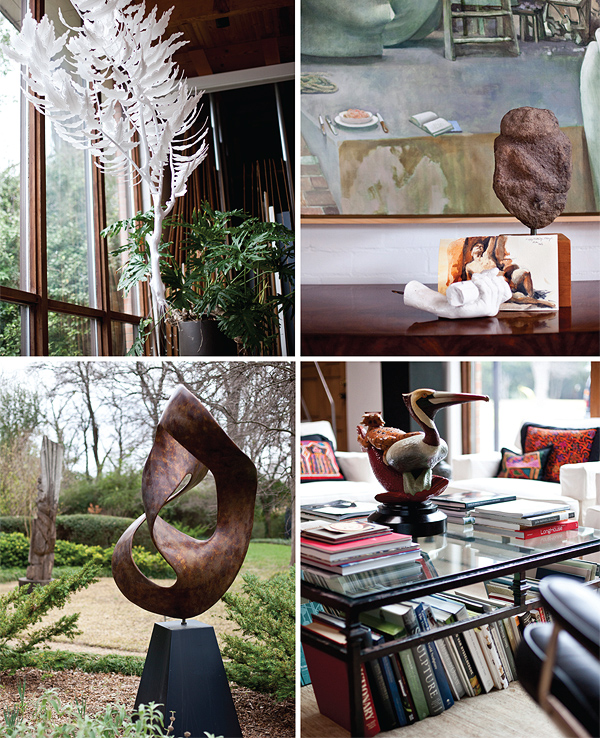 The greenhouse just off the bedroom, which connects the master bath, was also part of the original design. "The shower and soaking tub were added later obviously," Kevin says. "But the shoji screens, the layout, and all the fixtures are original." The main attraction of the room is something a little surprising. "The one thing that every single person comments on in this house is the wall-mounted towel rack in the bathroom. Just last week, a prominent architect and design team came over, and they were definitely studying the rack. I'm looking for a copy to show up very soon in a new home design," he says. In addition to the ingenious towel rack, the room also offers a great place to display Cheryl's growing orchid collection.
Get our weekly recap
Brings new meaning to the phrase Sunday Funday. No spam, ever.