Le Creuset Opens a Signature Store in Allen
It's the first in Texas and only the sixth in the United States for the French-based retailer. (Plus: what's cooking at Cantoni.)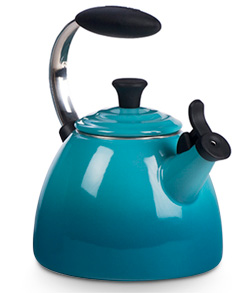 Sorry to burst your bubble, but Rachael Ray did not come up with the idea for orange pots and pans. French-based company Le Creuset was pumping out its trademark flame orange cookware long before Ray coined the phrase "Yum-O!" Lucky for us, Allen is home to the only signature store in Texas—and it's one of only six in the United States. "Our claim to fame is our porcelain enameled cast-iron cookware," store manager Pamela Cooper says. But if cast iron isn't your thing, the store also carries stoneware, stainless steel cookware, and an endless supply of cool kitchen gadgets. And while you have surely visited the factory store at the Allen Premium Outlets, it's worth your while (and money) to stop by this shop if you want to be on the cutting edge in cookware. 972 Village Green Dr., Allen. 214-383-2892.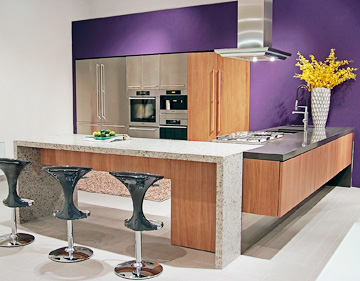 The Heat Is On

Things are cooking at Cantoni.
Imagine gorgeous kitchens with sleek design and the newest technology at an affordable price. Thanks to the partnership of home furnishings retailer Cantoni and Italian kitchen brand Bontempi Cucine, you can stop dreaming. Bontempi Cucine offers innovative kitchen lines at several price points, making it possible for just about anyone to have a top-of-the-line kitchen. Think hidden appliances, rotating peninsulas, and LED touch-controlled lights. "We're always being innovative and coming up with new products and lines that bridge the gap between traditional and contemporary," says Scott Bonds, kitchen design director for Cantoni. "The customer can feel confident that she's going to get the best kitchen possible." 4800 Alpha Rd. 972-934-9191.