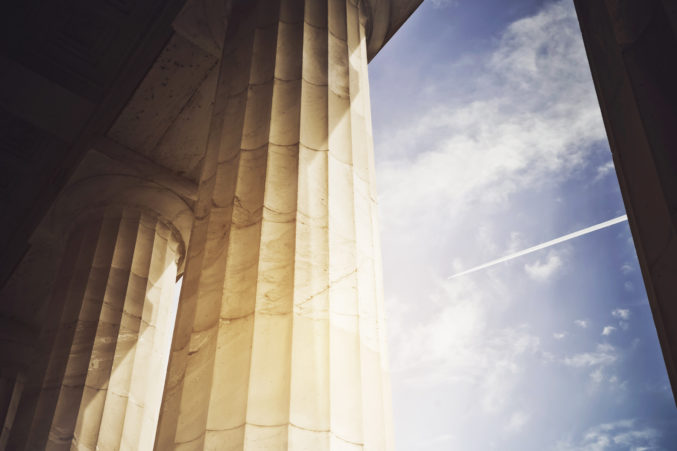 Meet the Dallas 500: Michael Lynn
Outside the courtroom, the Lynn Pinker Cox & Hurst chairman enjoys hiking and scuba diving.
By D CEO
Published in D CEO December 2019
Portrait Courtesy of Lynn, Pinker Cox & Hurst; Photograph Courtesy of ShutterStock
Mike Lynn is a respected litigator in Texas, having tried scores of civil and criminal jury trials, as well as non-jury, arbitration, and injunction matters. He says his work doing student interviews for the Jefferson Scholars Foundation at the University of Virginia has him excited about the future. "They renew my hope that we will all be OK, despite the politics and anger," he says. "The candidates are so intelligent, so driven, and so passionate about life."
Education: Southern Methodist University (JD), University of Virginia (BA)
Birthplace: Buffalo, New York
First Job: "I mowed lawns, for $3 an hour."
Proud Moment: "We were recently recognized for a second year in a row as one of the top five commercial litigation firms In Texas by Chambers and Partners."
Fun Fact: "I walked alone for 700 miles on the Appalachian Trail in 2015 at the age of 65, with two fully replaced knees."
Toughest Challenge: "Leaving a very large firm to found my own firm 26 years ago."
Advice For An 18-Year-Old-Me: "Never let a loss or series of losses deter you; life is all about being relentless, just wear the bastards out."
My Pet: "Dakota, my beautiful Golden Retriever, loves me and lets me know it every day. It's a joy to see him when I get home."
Favorite Thing: "Going to see a performance of Les Misérables and letting myself cry. It has every theme I care deeply about wrapped up in wonderful music."
Scary Moment: "Nearly falling hundreds of feet to my certain death, while hiking a slippery section near a waterfall on the Appalachian Trail. I made it through OK, but I was as frightened as I have ever been of not making it."
Destinations Of Choice: "Santa Fe, Little Dix Bay, and the Grand Tetons"
Favorite Movie: "Patton"
Beverage Of Choice: "Iced tea"
Hobby/Passion: "Hiking and scuba diving"
Bucket List: "I'd like to learn Morse code well enough to become a ham radio operator." 
---
This Q&A is extended content from the Dallas 500, a special edition produced by D CEO that profiles the region's most influential business leaders. Visit Dallas500 for details.