Joon Choe has eaten poke every day since his restaurant,
FreshFin Poké Co.
, opened its doors in Dallas back in February. Poke (pronounced po-kay) is healthy, vibrant, and versatile, he explains. He doesn't expect to get tired of it anytime soon—and he doesn't think local diners will either. In fact, Choe says, this is just the beginning.
Poke is a raw fish salad, usually seasoned with soy sauce or sesame oil and mixed with an assortment of vegetables and rice. It's a Hawaiian dish that, in its current form, dates back to the 1970s. The word poke roughly means "to cut into pieces," and in Hawaii, it's hardly a trend or phenomenon—it's so ubiquitous that you can find it in local grocery stores.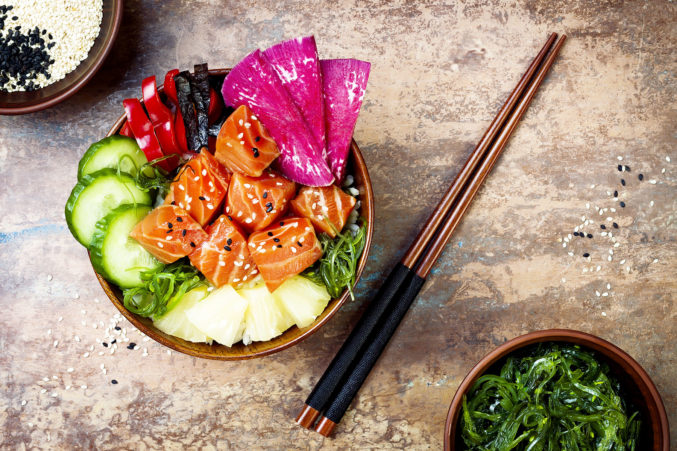 Over the last five years, the poke bowl has migrated to the United States mainland. According to a 2016 Eater article, Hawaiian restaurants have reportedly doubled in number between 2014 and 2016—growth that's expected to continue into 2020. Though they're already prevalent in places like California and New York, poke restaurants began popping up in the Dallas area just last year.
Ahi Poke Bowl
, opened in Arlington in April 2016, bills itself as Texas' first poke restaurant—and its owners plan to open two new locations under the name
Ykiki
.
Hoki Poki
opened last fall in Richardson.
The Poké Point
opened in Carrollton in November 2016. 
Po-k the Raw Bar
, in West Village, and
Poke Bop
, on Lemmon Ave., both opened earlier this year. A search on Foursquare results in more than 40 local restaurants that either specialize in poke or feature poke items on their menus.
"Poke is basically customizable sushi," says Rachel Tran, who runs Poké Point with her siblings. "Sushi has been on the market forever, and I don't think po-ke is going anywhere, either."
Part of poke's appeal to entrepreneurs is how easy it is to launch a restaurant.
For the most part, Dallas poke restaurants are fast-casual dining spots that feature "build-your-own-bowl" options. Though yellowfin tuna is the most common, poke bowl proteins can include octopus, salmon, shrimp, or tofu. Traditional Hawaiian add-ons include seaweed and candlenut. Restaurants today offer a range of ingredients and flavorings, from kale to kimchi to jalapeños. It's a protein-rich meal that has gained popularity for its health appeal and exotic flavor. "People are concerned about what they eat, and poke is perfect," says Ronnie Lee of Ahi Poke Bowl. "It's healthy, and we can serve it just as fast as McDonald's."
Brandon Cohanim, the 21-year-old CEO of
Po-k the Raw Bar
, says that his restaurant draws young professionals looking for a fresh, healthy meal—and who don't mind spending $13 for lunch. Cohanim watched the poke trend explode in his hometown of Los Angeles, but upon arriving in Dallas to attend Southern Methodist University, he noticed the dish was conspicuously absent from the dining scene. He scooped up former Nobu chef Jimmy Park to start Po-k the Raw Bar, a trendy poke spot that offers a five-seat sushi bar and drinks mixed with matcha, a ground powder of green tea leaves. Cohanim says he has no reservations about cranking up Kanye West in his restaurant—most of his patrons are under 50 years old, and many are fellow SMU students. Po-k has 35 employees, operates out of 1,200 square feet, and is on track to take in $3 million in revenue for its first year, Cohanim says. "Poke has barely hit the Dallas market," he says. "The percentage of people moving from California to Dallas has gone way up this year, and poke really appeals to their palates. There's a lot of room for growth."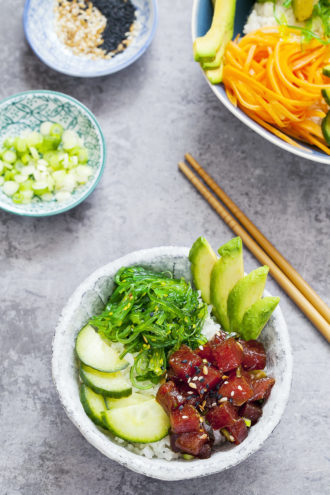 Seafood might seem like a difficult dish to serve in landlocked Dallas, but Cohanim explains that fish are rarely locally sourced, even in waterfront places. Tuna is often shipped from Japan or Hawaii, and salmon comes from Scotland—the key is having a good distributor. In fact, part of poke's appeal to entrepreneurs is how easy it is to launch a restaurant.
Before he opened 
FreshFin Poké Co.
, Choe spent two months traveling in Asia. When he encountered poke in Japan, he was impressed by its simplicity. He calls it a "slim investment." Because the main ingredient is raw fish, poke restaurants don't require complicated cooking equipment or miles of counter space. "All you need is an electrical outlet and refrigeration," Choe says. "Entrepreneurs are looking for a business where they don't have to spend half a million dollars on a kitchen. It's a winning formula."
Choe says his restaurant has seen a consistent month-to-month growth of 5 percent. He plans to open a second location in Plano later this year. "I wouldn't be surprised if we see another 50 poke restaurants in the next year or two," Choe says. "As long as we innovate and constantly get better, there's a large market for this dish."
Get the D CEO Newsletter
Stay up to speed on DFW's fast-moving business community with weekly news reports, interviews, and insights.