When I showed up at Frank Welch's modest duplex near Turtle Creek on a rainy Thursday morning, I could tell something was wrong. After ringing the bell, I was promptly whisked by one of Welch's assist-ants past a buzzing first-floor office and up a tight, winding staircase lit by a column of light streaming through a skylight overhead. Upstairs, another assistant explained that Welch was double booked.
In hushed tones, I was offered apologies, reminded that Welch's memory, like his eyesight and hearing, isn't what it used to be. The day before, Welch bumped into his old friend Max Levy, and the two arranged to meet with clients of a new project the two architects are doing together.
I assured the pair that no apology was necessary. One of the things that interests me most about Frank Welch is that at age 89, the Dean of Texas Architecture is still taking on new projects. The mix-up turned out to be a blessing in disguise. As we waited for Welch, I was largely left to my own devices, free to snoop around the architect's home, which he designed.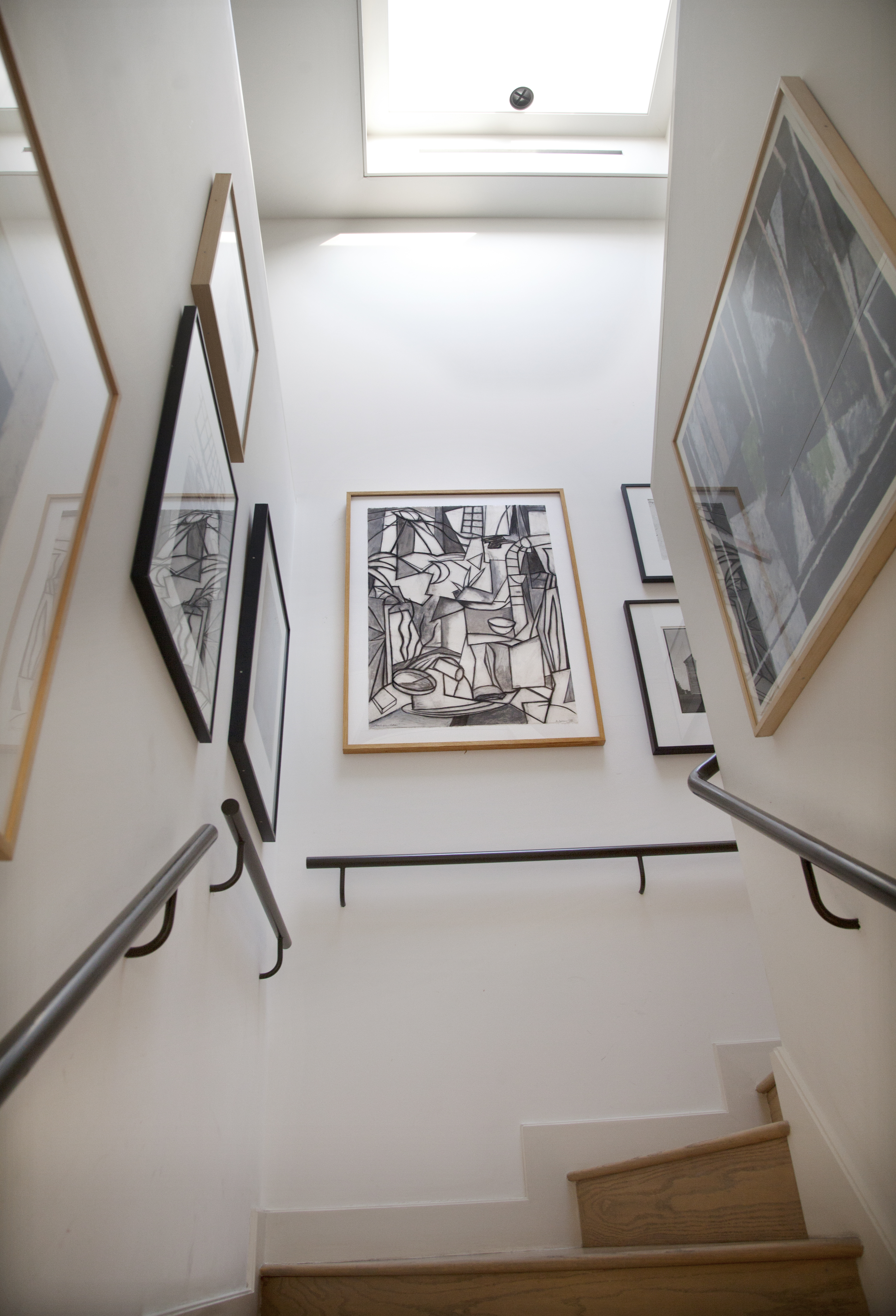 Welch occupies a singular position in the history of Texas architecture. He has done more to establish a vernacular of Texas modernism than probably any other architect, and he has built, mentored, and nurtured a community and sense of identity for Texas architects. Welch also designed what may be the single-best piece of architecture in Texas by a Texas architect—The Birthday, a now-destroyed domicile on a dramatic West Texas bluff that so perfectly balanced space and place that architect Mark Gunderson aptly coined it "a view with a room."
Finding myself in a home inhabited by the man who designed it almost feels like occupying a self-portrait. Welch's modest living quarters offer a picture of understatement. The layout resembles a railroad-style apartment: long and narrow, with a living room that blurs into the dining area, wrapping around a kitchen on its way toward the back bedroom. Unlike many of the images of homes Welch has designed throughout his illustrious career, which pivot on a sense of clarity and restraint, the architect's own home is clogged with stuff: antique furniture, piles of books, abstract paintings, end tables and armoires filled with photographs, African artifacts, piles of Broadway and opera CDs. It feels less clean Texas modernism and more lived-in Parisian chic.
Still, I've been told that to appreciate Welch's work, you must avoid seeking out architectural signatures or stylistic flourishes and instead concentrate on the details. They're here: the flush trim with quarter-inch reveals, the hand-cast St. Joe Louisiana brick, the blonde-white oak floors. These accents, as Max Levy puts it to me later, allow Welch to "stitch the house together." The details support the broader project, which is to create spaces that are defined by their legibility, sense of proportion, balance, and scale. They are buildings designed so you hardly notice their design at all, and yet you can't help but feel the effect of understated grace. It all reminds me of Claude Debussy's description of music as the "space between the notes."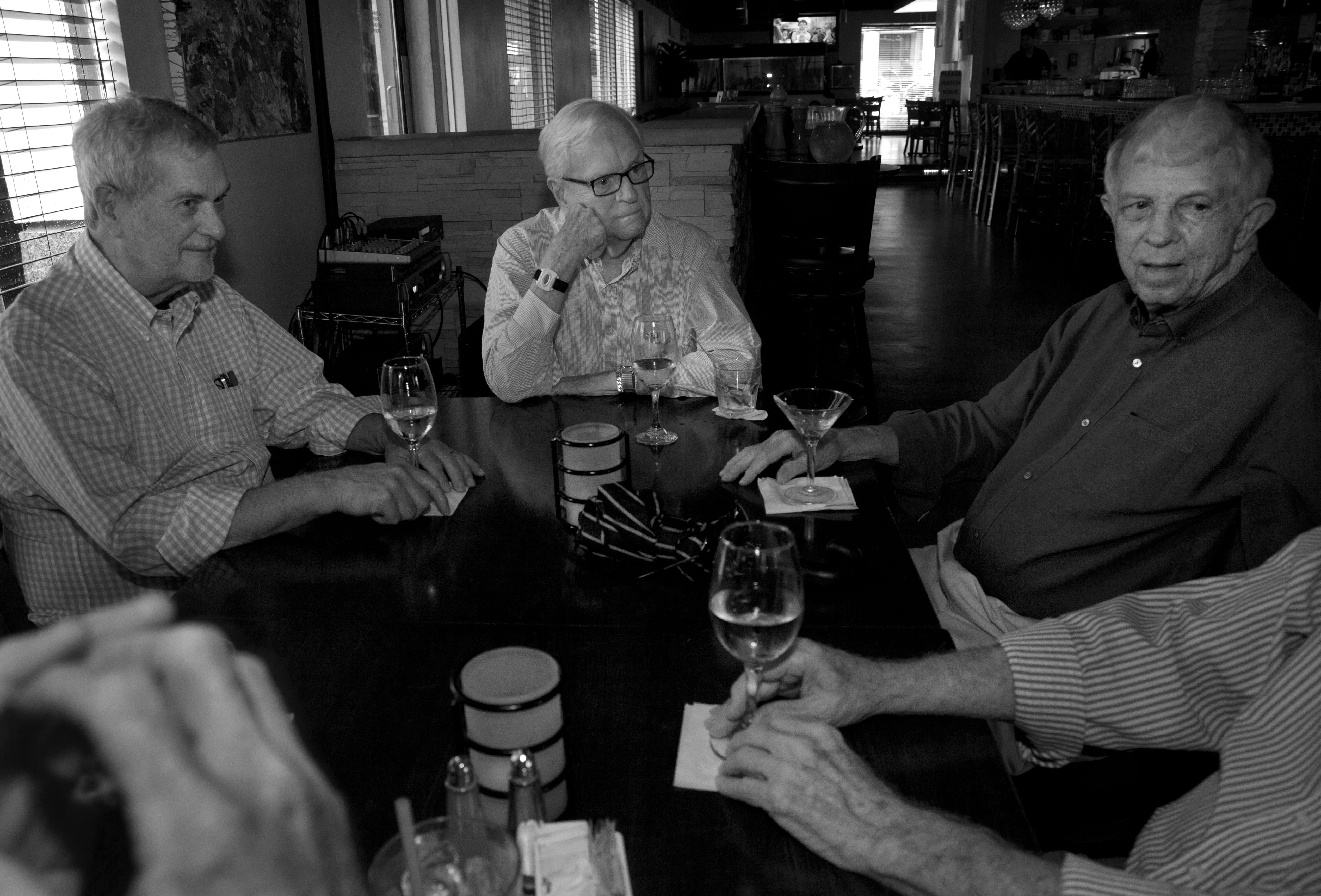 Welch usually reserves one moment of dramatic effect in his buildings, and in his own home it is the skylight over the stairwell. Even on this overcast day, it introduces a striking bright column of warm light into the home. I'm tempted to read autobiography into the fixture. Welch, the son of a tire salesman from Sherman, Texas, writes in his memoir about the space in town that most impressed itself upon his young imagination, a photography studio on the second-story building on the town square. Welch remembers climbing the stairs with his mother, opening the door to the studio, and squinting as his eyes adjusted to the bright beam of Texas sunlight breaking through the skylight overhead.
This skylight could be a metaphor, a quote, a deliberate reference to that child's memory—or maybe it's just a skylight. After all, while skylights recur in Welch's work, they are by no means unique to or definitive of his oeuvre. Still, I'm drawn to the stairwell, and I find on its walls a collection of black-and-white images of Paris taken in the 1950s when Welch was a newly married young architect on a Fulbright Scholarship. His wife, Bittie, the story goes, gave him a book of Henri Cartier-Bresson photographs while the couple lived together in their little bohemian flat on the Left Bank. Welch became so obsessed with capturing images of postwar Paris—its "richly rendered urban environment," as he puts it—that he stopped going to his classes at the university.
They speak about his omnivorous cultural appetite, his accomplished watercolor paintings, his love of music, encyclopedic knowledge of cinema, and, of course, his photography.
Paris must have felt like an alien planet after a life spent in Sherman, Dallas, and College Station, Texas, where Welch studied architecture at Texas A&M University. But Welch was no stranger to urbanity. While in college, A&M's architecture department funded road trips throughout the United States during which Welch and his fellow students visited famous buildings by Philip Johnson, Richard Neutra, Frank Lloyd Wright, and others, often spending days talking with the architects about their work and their lives. When Welch returned to Texas after his Parisian adventure, he again managed to find traces of urbanity in the most unlikely of places: Midland, Texas.
It may be surprising that Texas' most important architect spent 30 years of his professional life establishing his reputation in Midland, but the West Texas boomtown offered Welch the most vital ingredient of any young architectural career: work. On the windswept West Texas flats, he found a community of transplanted Ivy Leaguers, fortune-seeking wildcatters with deep pockets and adventurous, sophisticated taste. Welch found his voice designing homes that harnessed the expansive, gregarious spirit of Texas while taming it with a refined sense of modernistic restraint.
By the late 1960s, Welch was designing homes all over Texas. In 1966, he created his defining masterwork, The Birthday, a simple glass, stone, and wood structure that was less a home than a shelter. The building firmly established Welch as the inheritor of the mantle of Texas modernism that began with David R. Williams and was passed down through Welch's own mentor, O'Neil Ford. When Max Levy first came upon Welch's Birthday on the cover of Texas Architect while studying at the University of California at Berkley in 1967, he saw nothing less than a way forward for Texas architecture.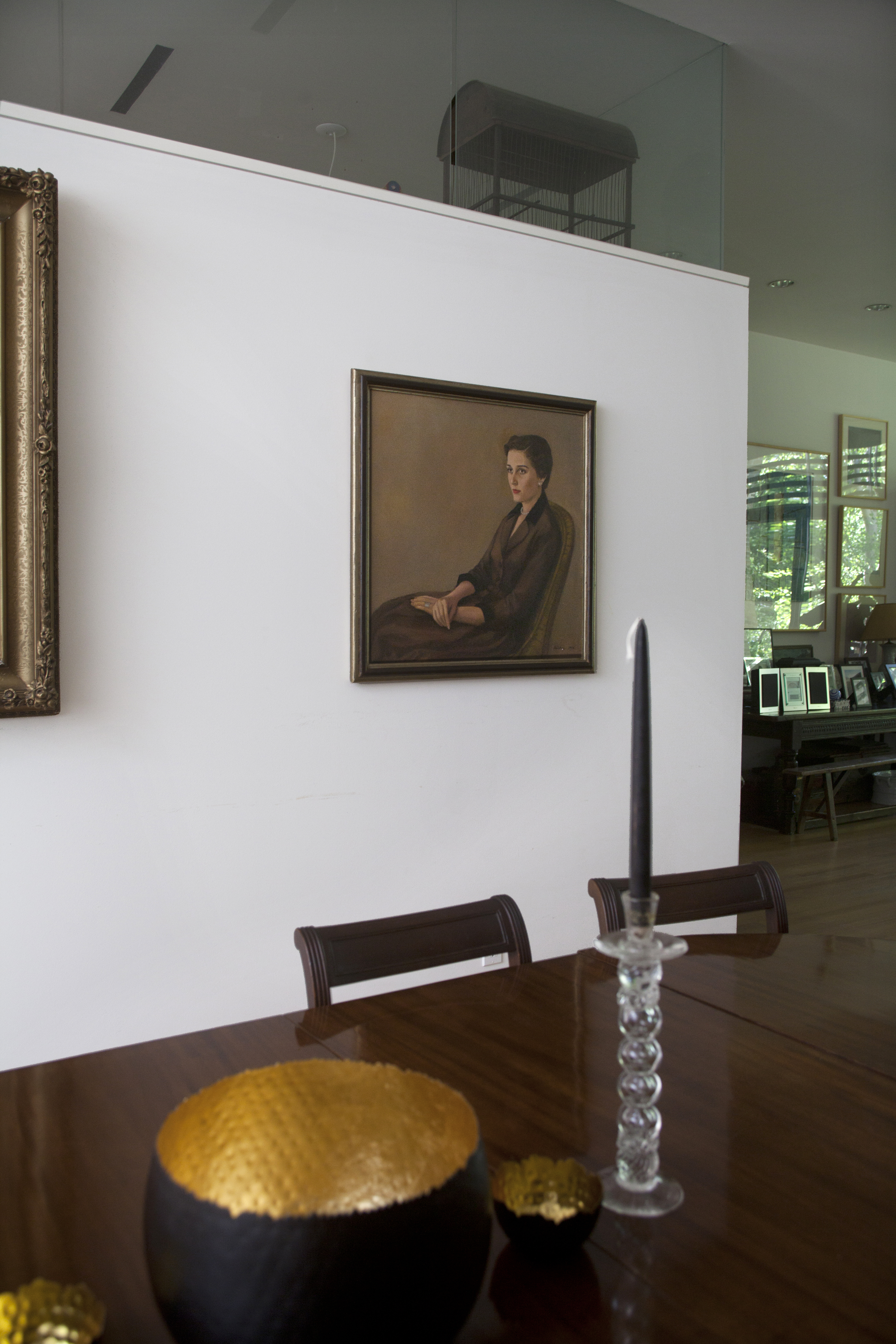 "When I saw that building, the sophistication and idealism of the design, it gave me hope that architecture was possible back [in Texas]," he says. Inspired by Welch's work, Levy returned to his home state of to stake out his own career. He would later meet the man he considered his architectural hero unexpectedly at a home tour after Welch had moved to Dallas in 1985. At the tour, Levy and a handful of somber architects moved quietly through the building, as one older man in their group buzzed with questions, observations, and enthusiastic outbursts. It turned out to be Welch.
"For a young guy to see an older man letting it all hang out, I thought, 'What a cool guy,'" Levy says.
After that first encounter, Levy and Welch began a long correspondence that blossomed into a friendship. Like Levy, those who know Welch talk about his charm, charisma, and generosity. They tell stories of Welch often being the oldest man in the room of young architects. They speak about his omnivorous cultural appetite, his accomplished watercolor paintings, his love of music, encyclopedic knowledge of cinema, and, of course, his photography. In Dallas, Welch became more than an elder statesman of Texas architecture, he became a mentor (some describe him more as a father figure) to a new generation of Texas architects. Many of them still gather with Welch every Monday in the Quadrangle in Uptown for martinis­—a tradition they call "The Bombay Club."
After nearly two hours, the meeting downstairs is finally over. We have decided to reschedule the interview, but before I leave, Welch's assistant insists that I go downstairs and meet the man himself. I descend the staircase and find Levy on his way out. He is optimistic about his collaboration with Welch on their new project. It's the first time that either has worked on designing a home in tandem with another architect, and while he admits architects' notorious egos often prohibit such collaborations, with Welch it's different. There's too much mutual respect between the two men not to find a way forward as collaborators.
I find Welch in an office at the end of a narrow, book-lined hallway. He's wearing khakis and a button-down shirt, propping himself up against a table for balance as he takes my hand. His smile is warm, with a taste of youthful mischievousness in it, and I believe I catch something sardonic in the glimmer in his eye. In this conversation, as well as another one the following week, I will find Welch to be a warm, gentle, forthcoming interview subject, who will nonetheless crack jokes about the idea of anyone writing about him, take a call from a friend in Paris while in the middle of answering a question, and evade most of my direct questions about his work and his own estimation of it. "I've never thought about that; that's a good question," is a typical response, along with, "You said it better than I could."
Architecture, for Welch, is meant to contain life. It is not just the details of his buildings that complete the project of his architecture; what is also necessary are things the buildings contain—the conversations, laughter, meals, books, movies, music, art, furniture, trinkets, and charms.
He is equally evasive and self-deprecating about his health.
"My memory is fucked," Welch says, candidly. "It is embarrassing as hell, but people forgive me."
Still, Welch lights up when we talk about Paris; or boyhood stories of riding in the backseat of the family car with his mother and aunt, looking at Dallas homes; or recalling his collegiate travels. He talks about how impressive it was to meet Philip Johnson, an architect he greatly admires, and yet how unimpressive it was to see Johnson's famous Glass House in person. But it is how he tells a story about visiting Ray and Charles Eames that sticks out. For Welch, what was most striking about going to the couple's home—an icon of midcentury modern design—was not the building itself but the picnic they had prepared for him and his fellow students on their lawn overlooking the Pacific Ocean.
"There was a lesson there in a civilized architecture and how they felt about life," he says. "It made a big impression. It extended to the interior. I remember Ray Eames' dressing table had a little jewelry box, and it was so beautiful and so unique and so unusual in that modern house. It really struck me."
As Welch talks about Ray Eames' jewelry box, my mind drifts back upstairs to all the antique furniture, stacks of art books, opera CDs, family photos, and objects Welch has collected throughout his well-traveled life. These artifacts say much about the architect, telling the story of a man who learned early on to internalize the lessons of an Eames picnic on a Pacific lawn, but they also seem to say something about his architecture. Architecture, for Welch, is meant to contain life. It is not just the details of his buildings that complete—or "stitch together," as Levy put it—the project of his architecture; what is also necessary are things the buildings contain—the conversations, laughter, meals, books, movies, music, art, furniture, trinkets, and charms. At the end of it all, Welch's illustrious career has been a working out in form the richness of that afternoon with the Eames, creating spaces suitable for lives that, like Welch's own, are spent in relentless pursuit of meaning and joy.
Get the AtHome Newsletter
Enjoy Dallas' best trends, hot properties, and tips from local designers to help you nest in style delivered weekly.