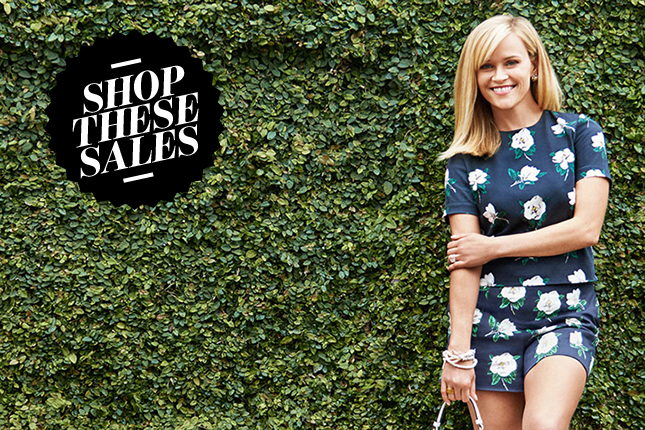 Five Dallas Design Pop-Ups and Events to Shop This Mother's Day Weekend
Celebrate Cinco and Mother's Day at these Dallas boutiques.
Oh you like shopping, do you? Well, you've come to the right place. This week, we're rounding up some of the best Dallas sales, pop-ups, and events to help you plan the your weekend.
Madre's Porch Sale // May 4, 5, & 6
In honor of Madre Day (natch), the chic little kids' shop on West Lovers Lane is hosting their first annual porch sale. Stop by through Friday for special discounts and the chance to win a pampering giveaway.
Last Weekend for Thrift Studio // Through Saturday
This is it! This is the last weekend to shop Dwell with Dignity's incredible Thrift Studio until 2017, and everything is now 50 percent off. No more reasoning required.
Chic-o de Mayo at Forty Five Ten // May 5, 6, & 7
You could throw a Chic-o de Mayo cocktail hour yourself, or you could stop by Forty Five Ten for cocktails, conversations, and trunk shows with the stylish folks behind Arquiste Parfumeur, Piamita, Jan Barboglio, and Dezso Fine Jewelry. Or do both! We won't hold you back.
Mother's Day Weekend at The Gypsy Wagon // Saturday and Sunday
We'll take any excuse to stop by The Gypsy Wagon on a weekend, but here are three good ones: mimosas, small bites, and a mom-themed photo booth (which just has to be adorable). Also, all photo booth proceeds will be donated to Genesis Women's Shelter. We'll see you there.
Draper James at Market // Through June 7
One day, Reese Witherspoon will have a store in Dallas, but until then, we're pleased as punch to be able to shop her southern-inspired designs for a limited time at Highland Park Village's Market.