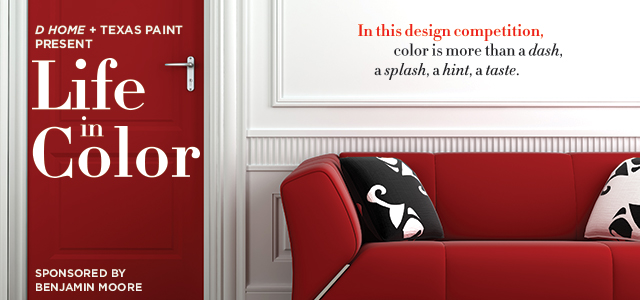 There's Still Time to Enter Our Life in Color Contest
Show us what you've got.
Designers, did you spend hours coming up with your most striking selections for our Life in Color contest, and then completely forget to submit them? Maybe you were too busy working on new projects, or all of that color overwhelmed you with a desire to paint your own wall space canary yellow or dusky blue. Fear not, color-loving comrades, you still have time to enter our contest for the chance to have your work featured in our July/August issue, and name a custom paint color, and have bragging rights until the end of time.
To enter, simply head over to this handy submission page (or scroll below to enter right here), read some rules, and show us your eligible room (or rooms) completed in the last five years. We'll accept entries until April 30, so hop to it!