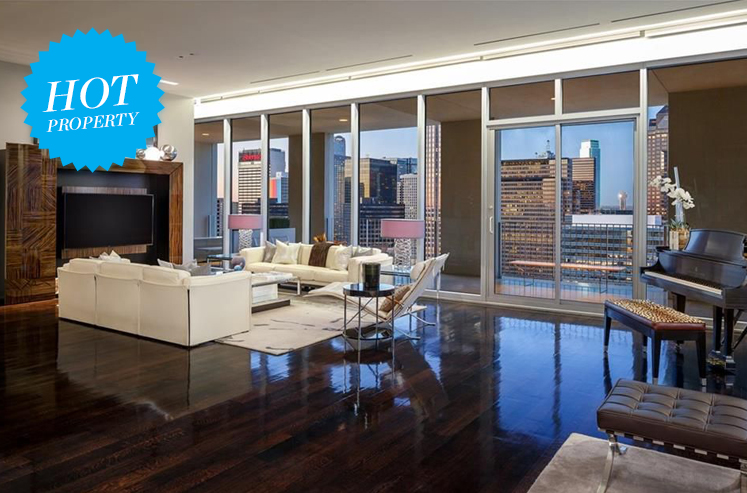 Hot Property: One Arts Plaza Penthouse
Movin' on up!
We're not sure exactly what hooked us on this listing. The view would be an easy guess, or the huge walk-in closet, but in all likelihood, it's the shiny dark hardwood floors. We can perfectly picture that special new homeowner moment where you don your white socks and do your best Risky Business impression in a furniture-free room. (You know what we're talking about.)
Tom Cruise's glory days aside, this Lionel Morrison-designed penthouse in the Arts District's exclusive One Arts Plaza is truly a sight to be seen. Every inch is high-end perfection, and yet, despite all the lavishness, there's a wonderful contemporary simplicity that keeps it from feeling too stuffy. So here's to you, Unit 2303. And to someday sliding across your glossy hardwood floors.
By the Numbers
1717 Arts Plaza #2303
2 Bedrooms
2.1 Bathrooms
3,826 Square Feet
2005 (Year Built)
3 Garage Spaces
Pool (On Property)
1 Full Time Staff