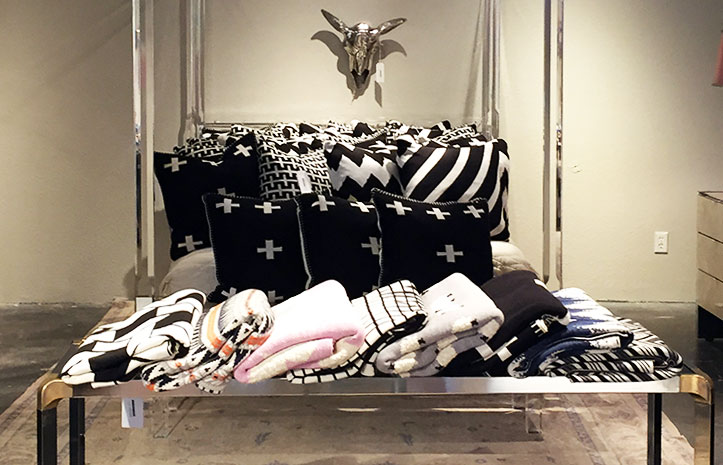 A Look at Scout Design Studio's Exclusive New Line
They scout and they create.
Maintaining a vintage flavor while enhancing design was the goal for Scout Design Studio's exclusive new line. The Design District store known for repurposing furniture and scouting interesting pieces has created its very own collection of textile pillows, frills and bedding.
The Chiaroscuro Textile Collection, which recently made its showroom debut, is just the start of the vision for Scout's new line. The Italian word "Chiaroscuro" literally means light and dark, a concept that blends beautifully with the showroom's unique balance of modern decor and whimsey. These new products, along with future additions to the collection, are sourced from artisans around the globe that were discovered during the design studio's many scouting adventures.
With such a global influence, you'll feel like you're in a different country in your very own bedroom.