For the most part, I wouldn't consider myself an ice cream fanatic. (I've always been more of a cookie/brownie girl myself.) But when the temperatures start to soar, as they're wont to do during a Dallas summer, I find myself constantly craving the cold stuff.
After my umpteenth vanilla in a cake cone, I decided it was time for something a little fancier. Thankfully, the (web) pages of DMagazine.com are full of fun ideas to satisfy even the most sophisticated of ice cream connoisseurs.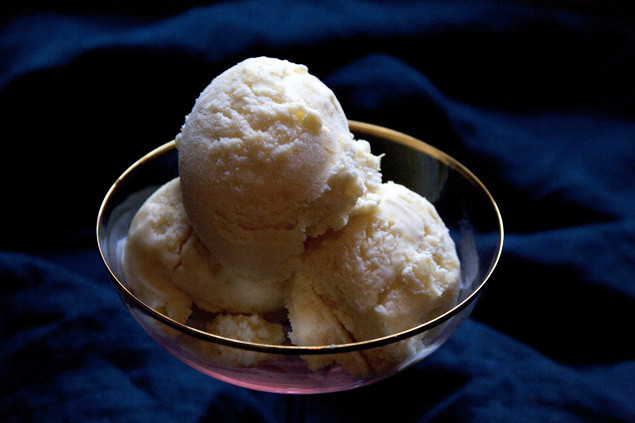 This fancy flavor was whipped up as a remedy for wisdom teeth removal, but post-op or not, the concoction is pretty magical.
(Makes approximately one quart)
What You'll Need
2 cups milk
4 tsp. cornstarch
1 ¼ cups heavy cream
2/3 cup sugar
2 tbsp. light corn syrup
1 cup peach puree
1 Tbsp. bourbon
1 tsp. vanilla
¼ tsp. kosher salt
1 ½ oz cream cheese, softened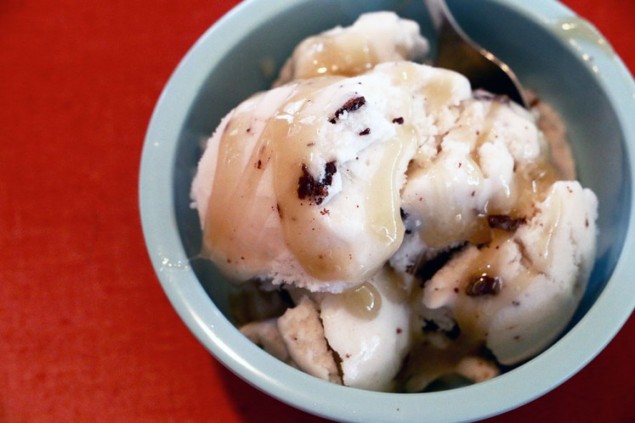 This recipe, derived from Minimalist Baker, was a savior for a former lactose-intolerant intern.
What You'll Need
Two 13.5-ounce cans full fat coconut milk (roughly 3 1/2 cups)
1/2 to 3/4 cup raw sugar, depending on preferred sweetness
1 tsp quality vanilla extract
1 pinch xanthan gum (optional)
2 ounces quality non-dairy dark chocolate (I used Taza brand, 70% dark chocolate)
Head over to the original Side Dish article for full instructions and an additional recipe for Vegan Caramel Syrup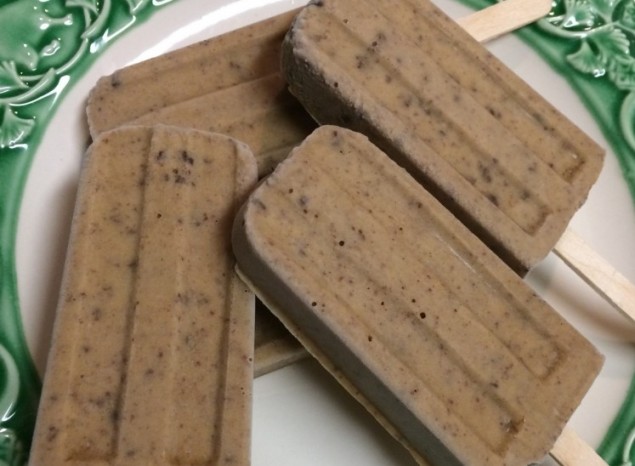 Got brown bananas? Then you've got the most important ingredient for this sweet snack.
What You'll Need
3 large bananas
1/4 cup almond butter
1/3 cup almond milk (I used vanilla)
¼ cup agave or honey
¼ teaspoon cinnamon
¼ teaspoon ginger
¼ teaspoon ground cardamom
¼ teaspoon allspice
½ cup chocolate chips (or however many you want)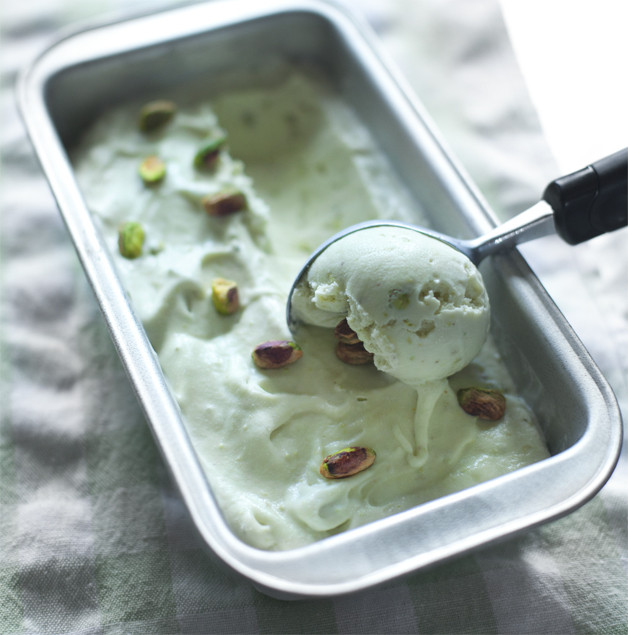 Yes, this recipe is beautiful. But to quote the creator of this pretty dessert, "This @#$% is good. Alarmingly good." 
What You'll Need
Special equipment needed: ice cream maker
2 cups coconut milk FULL FAT
1 cup pistachio milk (or almond milk for vanilla ice cream)
(see below for DIY pistachio and coconut milk instructions)
3/4 cup agave or corn syrup
1 tbsp neutral oil (I actually used olive b/c that's what I had and it turned out fine)
3/4 tsp xanthan gum
1/2 tsp vanilla extract
pistachio pieces (optional)
Get the AtHome Newsletter
Enjoy Dallas' best trends, hot properties, and tips from local designers to help you nest in style delivered weekly.