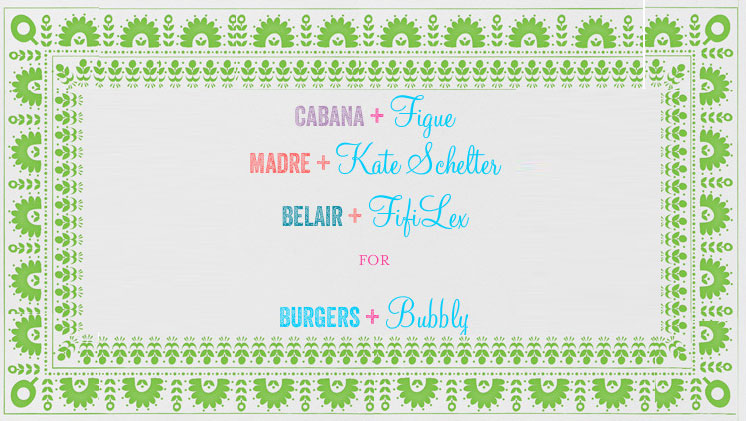 Shop West Lovers' Street Fair This Wednesday
A festive hump day shindig.
Okay, this looks like fun, and not just because the invite has such vibrant colors. This Wednesday, you're invited to a Street Fair to #ShopWestLovers from 6 – 8pm. During the shindig, three West Lovers Lane gems will be highlighting a different vendor with burgers and bubbly on hand.
At Cabana, you'll find Figue (pronounced "fig"), a luxury collection for women designed by Stephanie von Watzdorf defined by a "global gypsy-meets-jet-set spirit." (New life goal alert: be described at least one time as "global gypsy-meets-jet-set spirit.")
Children's interior store Madre will be showcasing designs by artist Kate Schelter. Her work has been published in The New York Times, Vanity Fair, W, Nylon, and ELLE, but Schelter's pretty paintings would be right at home in any children's room.

And finally, BelAir will be highlighting the work of FifiLex, a local jewelry designer whose designs feature natural minerals and gemstones, unique pendants and beads, and gold-filled components.