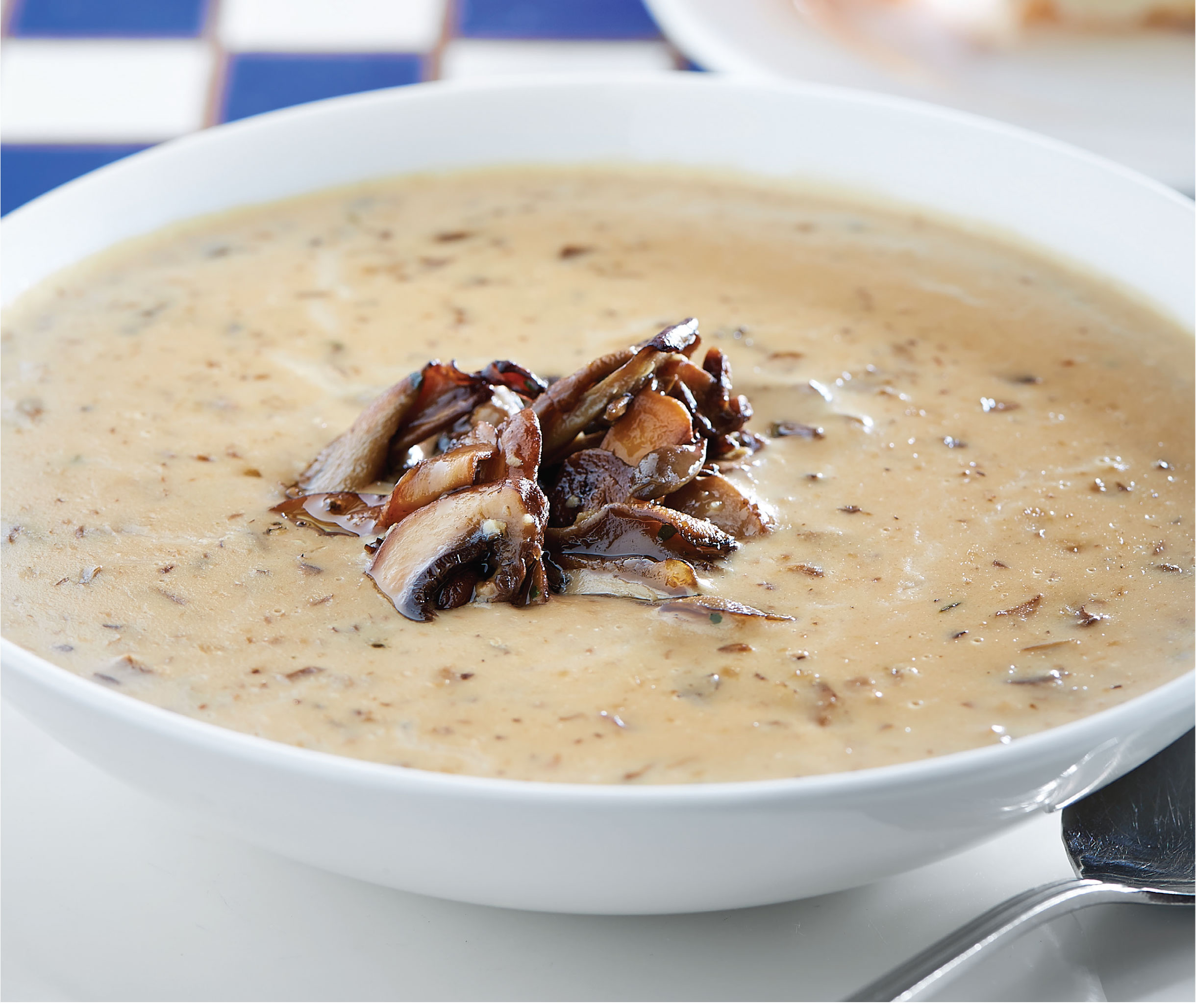 Make the Grape's Famous Mushroom Soup this Weekend
Eat some 'shroom soup to warm you up.
Ingredients:
2 1/2 pounds button mushrooms, washed and chopped
1 large onion, diced
2 cloves of garlic, crushed and minched
1 dry bay leaf
1 sprig of fresh thyme
1/2 cup dry sherry (optional)
1/2 pound unsalted butter
1 cup all-purpose flour
3 quarts beef broth or stock
2 cups heavy cream
1/2 teaspoon ground nutmeg
Salt and pepper to taste
1. In a heavy-bottomed 6 to 8-quart stock or soup pot, melt the butter over medium-low heat. Add the onion, garlic, bay leaf, and thyme and cook until translucent.
2. Add the copped mushrooms and cook until most of the water comes out of them. Add the sherry, if you like, and reduce by half.
3. Add the flour and stir well to avoid lumps (if you do get some, it's okay because they can be pureed out later). Slowly whisk in the broth or stock and bring to a simmer over medium-high heat.
4. Continuously stir the soup at this point, or the bottom may scorch. When the soup comes to a boil, decrease the heat to low and simmer for 20 minutes uncovered, stirring occasionally.
5. Finish by adding the heavy cream and nutmeg and add salt and pepper to taste. Remove the thyme ad bay leaf and pulse the soup in either a blender or with a handheld mixer until smooth.
This recipe, which serves 16, was originally featured in D: The Cookbook.