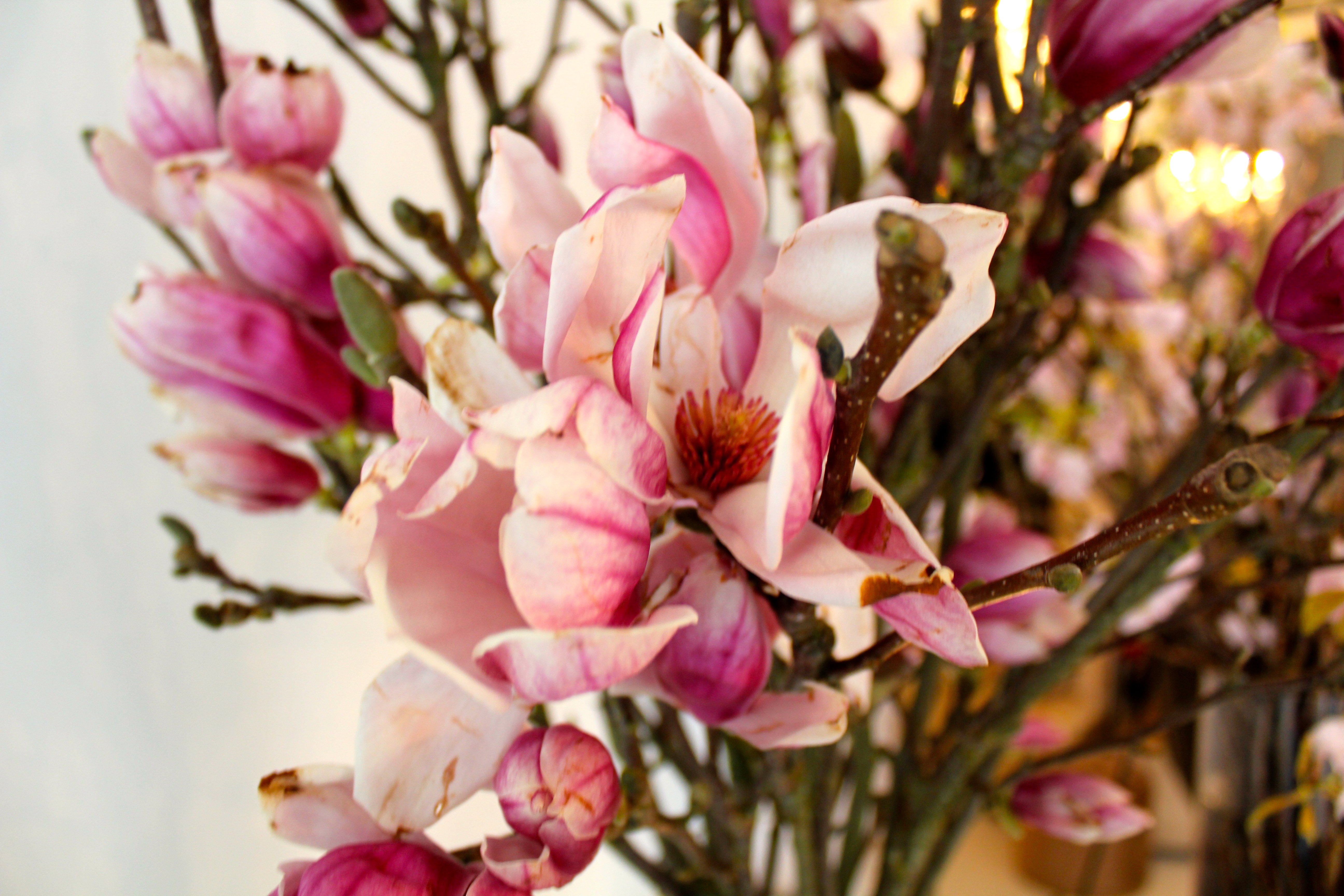 Fresh Cuts for April
Our floral expert is big on blooming branches.
Real talk: the weather was a little crazy this weekend — something I'm okay with because, of course, April showers will bring May flowers.
But let's not get ahead of ourselves, talking about May flowers — there are plenty of fabulous flowers blooming this month! This month's floral expert, Lucy Diaz-Flores from Bella Flora, has all the details for us.
April is another big month for blooming branches. Think cherry blossoms, tulip magnolia, quince, plum, and dogwood. There's also an abundance of tulips in different colors and textures, sweetpeas, hyacinth, lilac, muscari, and peonies.  All of the blooming branches hail from the U S of A, while the bulb flowers are from our friends over in Holland.
While many people never think of styling blooming branches in their home, it can be simple. "I love seeing blooming branches displayed in mass in a foyer as you enter a home or in a great room on a console table," Lucy says. "They sure make a grand statement!" Her favorite to style for clients include blush pink dogwood and cherry blossoms in full bloom.