Searches for nurse practitioners, physician assistants, and certified registered nurse anesthetists outpaced inquiries for family physicians last year, according to data compiled by Dallas-based healthcare staffing firm AMN Healthcare.
The data reflects patients moving toward retail and remote healthcare and away from primary care practices. In AMN's annual survey focused on physician recruiting incentives, nurse practitioners topped the list of the most requested search engagements for the third year in a row, as urgent care, retail clinics, and telemedicine platforms often employ nurse practitioners. Concerns about costs and convenience are driving the change. This year, 17 percent of AMN's searches were for primary care physicians, while 19 percent were for advanced practitioners like NPs and PAs.
The AMN data is supported by the Bureau of Labor Statistics numbers, which say that physician assistant jobs are expected to grow by 28 percent through 2031, with 38,400 new positions expected to be added during that period. NP, CRNA, and nurse midwife jobs are predicted to grow by 40 percent in that same period, with 118,600 new positions created by 2031. A Medical Group Management Association survey found that 65 percent of medical groups were looking to add advanced practitioners to their practices this year.
Much of the growth can be explained by economics. Though the types of jobs available to APs are different, advanced practitioners can make comparable salaries to primary care physicians in three years of training following undergraduate education, while physicians go through at least seven years of training after college for physicians. AMN's survey found that NPs, on average, make $151,000 per year, and CRNAs make 212,000 on average. Pediatricians average salary is $233,000, internal medicine and family medicine physicians make $255,000 on average. With less than half the training required, being an AP is an increasingly attractive position.
Patients are voting with their feet, showing they are fine seeing an advanced practitioner rather than a physician for many acute, non-emergent health issues. According to a report for Grand View Research, the 56.7 billion urgent care market is expected to grow 11 percent per year between 2023 and 2030. Given the lower salaries for the providers, urgent care appointments are increasingly popular for payers and provider companies.
The growth of the AP market has coincided with an increasing desire for APs to practice independently. Most states allow nurse practitioners or physician assistants to practice without physician oversight or work toward independence upon finishing training, but in Texas APs are required to work under the supervision of a physician or pay for a monthly physician review of their medical notes. Two bills were proposed in the Texas House of Representatives to allow NPs to practice independently. They had the support of the Coalition for Healthcare Access, which included organizations like Amazon, the Texas Association of Health Plans, Texas 2036, the Texas State Chamber of Commerce, AARP, the Texas Organization of Rural and Community Hospitals. The bills did not pass during the 2023 session.
While demand for primary care physicians peaked a few years ago, they are still in high demand and are the second-most requested provider, according to AMN. Signing bonuses are still much higher for physicians, revealing the demand for these positions. The average signing bonus for a nurse practitioner is less than $9,000, while a family physician is getting more than $45,000. The Association of American Medical Colleges projects a shortage of up to 124,000 physicians by 2034, including up to 48,000 too few primary care physicians.
Other top requested specialties were radiology, OB/GYN, and anesthesiology. Endocrinology, rheumatology, and pulmonary were the least requested specialties.
Get the D CEO Healthcare Newsletter
Stay informed with a detailed weekly report on DFW's evolving healthcare industry.
Author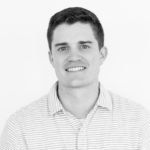 Will is the senior editor for D CEO magazine and the editor of D CEO Healthcare. He's written about healthcare…