Physician salaries continue to climb as demand for most specialties outpaces supply, according to a new report from AMN Healthcare. Psychiatrists, dermatologists, anesthesiologists, and orthopedic surgeons saw the highest gains over last year's data.
The 2023 Review of Physician and Advanced Practitioner Recruiting Incentives is written by AMN's Physician Solutions division, formerly Merritt Hawkins. Dallas-based AMN is the country's largest public healthcare talent solutions company. It bases the report on a representative sample of 2,676 permanent physician and AP search engagements between April 2022 and March 2023. The report included salary offers for the top 20 most recruited physicians and APs.
The report found that salaries are up compared to last year for most specialties, including 22 percent for dermatologists, 19 percent for psychiatrists, 12.5 percent for anesthesiologists, and 12 percent for orthopedic surgeons. Radiologists, gastroenterologists, oncologists, hospitalists, urologists, pulmonologists, and rheumatologists also gain.
Neurologists and cardiologists saw salaries take slight dips compared to last year, while pediatricians, family practice, and internal medicine physicians' salaries remained flat compared to the previous year.
The report also looks at the salaries of nurse practitioners and certified registered nurse anesthetists. Nurse practitioners saw nine percent salary increases compared to last year, while CRNA salaries remained relatively flat.
The highest and lowest-paid physicians in the report remain similar to past years (see chart). On average, Orthopedic surgeons ($633,000), urologists ($540,000), interventional cardiologists ($517,000), and gastroenterologists ($506,000) were the highest-paid physicians, while pediatricians ($233,000) made the least. Nurse practitioners' average salary is $151,000, and CRNAs make $212,000 on average.
Signing bonuses for physicians are up as well. AMN's report found physicians averaged over $37,000 from $31,000 last year in bonuses, but they were flat for NPs and CRNAs compared to the previous year.
Working in academia meant a sizable salary reduction for most specialties. On average, radiologists in academia made $57,000 less than their non-academic counterparts, anesthesiologists stood to lose $99,000 per year by working in academic medicine, and oncologists in academia made $97,000 less per year than their non-academic peers. Family practice physicians were the only specialty in the report who made more in academic medicine than not.
According to the latest census, the median household income in the U.S. is $70,784.
Get the D CEO Healthcare Newsletter
Stay informed with a detailed weekly report on DFW's evolving healthcare industry.
Author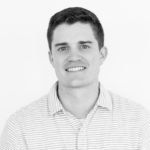 Will is the senior editor for D CEO magazine and the editor of D CEO Healthcare. He's written about healthcare…