Dr. Delanor Doyle joined Texas Health Aetna as chief medical officer in 2017, bringing 25 years of experience in the healthcare industry to the collaboration between local health system Texas Health Resources and insurance giant Aetna. He focuses on strategic direction for healthcare initiatives and partnerships with local health systems. Previously, he was the senior medical director in the accountable care solutions department at Aetna and is a board-certified emergency physician.
With all the movement around telehealth, mental health, and value-based contracting in the healthcare industry, leading a company at the intersection of payers and providers puts Doyle at the center of the action for what is next for healthcare. Read on to learn more about his key strategies, proud moments, and what he learned at his first job with Burger King.
Education: Moorehouse School of Medicine (MD), Mercer University (MBA), University of Buffalo (BA)
Biggest Success: "I am most proud that in the last 12-18 months, we have built a strong navigation program to navigate patients, addressed social determinants of health issues, and provided the appropriate level of care, focused on impact utilization and cost, improved our metrics and what we spent to get there."
Key Strategies: "The Texas Health Aetna team is building the plane as we fly it because of the urgency we face to be relevant to impact cost and experience. We didn't have the luxury of planning it or testing it out, and we go where the fire is and come up with the strategy."
Alternate Reality: "On the hospital side, I would want to be the executive in a large hospital system."
First Job: "I worked at Burger King when I was 16, and it paid my way to be able to graduate from college. I learned that I like to be part of an excellent team. We were one of the best in the state of New York, and everyone pulled their own weight."
Local Fare: "Paradiso for pizza and whatever the fish of the day is."
First Car: "A 1982 maroon Chevette. I was very happy to have a car, and it got me to school."
Future Forecast: "The pandemic catalyzed a number of things, such as telehealth, which was already there, but the uptick was small. Now, the train has left the station, and everyone will figure out telehealth. It also helped remove some stigma against mental health, which is not going away. It has become not so taboo. When the economy shut down, doctors would suffer, but value-based contracting allows for another area of growth. Risk-based operations are where the payers are going."
Get the D CEO Healthcare Newsletter
Stay informed with a detailed weekly report on DFW's evolving healthcare industry.
Author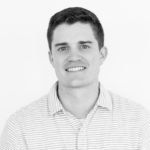 Will is the senior editor for D CEO magazine and the editor of D CEO Healthcare. He's written about healthcare…