Providers need to be at the table to help everyone achieve fair and equitable expense explanations regarding healthcare costs as well as everyone working together to reduce expenses in a cooperative way.
Employers that want to discuss healthcare costs should collaborate with providers so we can engage in an open exchange regarding transparency and what goes into products and services including the cost of care. This would be a very constructive way to understand costs as opposed to trying to pass legislation (cherry-picking ) without understanding the ramifications and unintended consequences.
For example, the new group Texas Employers for Affordable Health Care ( TXEAHC ) executive director Mr. Skisak stated that large employers pay more than three times what Medicare pays. This rationale is cited frequently by people regarding transparency. Medicare reimbursement is not the gold standard and should not be considered a benchmark for healthcare payments. Medicare reimbursement rates do not cover the actual cost of care and only paid 84 cents on the dollar for hospital care in 2020 in the United States. 
Hospitals also lose money on Medicaid patients and generally Medicare and Medicaid comprise 50 percent or more of a hospitals book of business. Do the employers lose money on 50 percent of their business? Medicare rates are slow to respond to inflation, supply chain shortages and increasing workforce expenses. Medicare payment rates are established in rulemaking and when finalized cannot be updated for about a year.
Even then older data is used to update current payments which undercuts the new payment increases. Did that happen at the gas pumps recently or could oil companies increase prices on a daily basis? Medicare payment rates are subject to political pressure as policymakers attempt to balance the federal budget. Sometimes they trim Medicare rates to make up for budget shortfalls elsewhere.
We are still feeling the squeeze from the Budget Control Act of 2011 for across-the-board cuts known as sequestration. A point many ignore is Texas leads the nation in the uninsured residents, as approximately 20 percent of Texans have no health insurance, and yet hospitals will treat them because it is the right thing to do for their health and safety. That creates cost issues for hospitals. How many businesses have 20 percent of their customers with essentially no way to pay for their products or basic services? How many employers have additional costs related to an unhealthy workforce that might have been reduced if we had less uninsured in the state? What about the billions of dollars we have left on the table over the last 10 years because we refuse to expand Medicaid in Texas?
The business, economic, and ethical justifications outweigh any opposition to help 1.5 million Texans with medical coverage and access to care. Many stakeholders in the state besides acute care hospitals need to be involved in workable and meaningful ways to reduce healthcare costs. Healthcare also is very capital-intensive business. Technology continues to improve health care by new diagnostic and treatment methods which employers want for the best treatment for their employees. This is a very reasonable request to want the very best for your employees.
However, this is very expensive, and we constantly must update our plant operations and equipment to render the very best care with optimum outcomes. When I worked in hospitals earlier in my career a rule of thumb was set aside 75 percent of depreciation expense annually (at a minimum) for just routine replacement of capital expenditures not including special capital purchases for the latest technology.
Hospitals are not the sole solution to healthcare costs. Unfortunately, the chronic disease levels, social drivers of health, and activities outside the hospital setting impact the cost of care. The full continuum of care should be in the discussion and finger pointing will not solve the problem. The entire community should be involved in healthcare delivery and we need to work together for a collaborative solution to current concerns so we truly achieve health equity.
Providers want transparency in healthcare costs just like employer groups, but the healthcare reimbursement and payment system is extremely complex. Sitting down together, discussing and working collaboratively with all stakeholders at the table would render much more productive results regarding transparency than trying to pass legislation without key subject matter experts involved in the process. Finger pointing at select providers and cherry-picking legal language is counterproductive to achieving the ultimate goals of transparency and reducing healthcare expenses.
Most hospitals are willing to direct contract with employers and eliminate the middleman which greatly reduces administrative expenses. That should certainly be a discussion item for employers before pushing for new legislation. Let's try to cooperate and collaborate as we are all in this conundrum together. Legislation is not the answer, but rolling up our sleeves and working together is a step in the right direction.
Steve Love is the CEO and president of the DFW Hospital Council.                
Get the D CEO Healthcare Newsletter
Stay informed with a detailed weekly report on DFW's evolving healthcare industry.
Author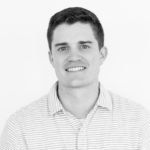 Will is the senior editor for D CEO magazine and the editor of D CEO Healthcare. He's written about healthcare…