Dallas Mavericks owner Mark Cuban plans on spending the next few decades of his life talking about the mission to disrupt the pharmaceutical industry via the Mark Cuban Cost-Plus Drug Co. Of all the ventures he has had a stake in, this is the first time he has lent the company his name. That's because this time around, he says, money is not the motivating factor. He wants to leverage his platform to boost Cost-Plus Drug and help people access affordable medications.
These are just some of the thoughts Cuban shared with NPR's Guy Raz on the podcast How I Built This Lab, where past How I Built This guests speak about their latest endeavors. The billionaire was one of the first guests on Raz's original podcast. In his latest interview, he talked about the mission and growth of his new Dallas-based drug company.
MCCPDC started with a cold email from Dr. Alex Oshmyansky. The radiologist wanted to disrupt the pharmaceutical industry but needed a cash infusion to scale his idea. Cuban was intrigued. "I have probably invested $100 million in people I have never met and done well with those investments," Cuban told Raz. "Dr. Alex Oshmyansky is one of the smartest humans I have ever met."
Four years ago, Cuban began to dive deep into the complicated world of pharmaceutical delivery, applying his trademark business empathy to understand the industry and how it might be disrupted. Oshmyansky spoke with D CEO about the company and how it came about last year. "Our goal here is to bypass all the intermediary players and get it sold to patients as directly as possible with transparent pricing," he said.
MCCPDC plans to eventually manufacture its own medicine in a 22,000-square-foot facility in Deep Ellum. But already it offers hundreds of drugs directly to consumers at lower prices than patients could get using their insurance and copay at traditional pharmacies.
So how is Cuban doing it?
He told Raz that the usual line about medicines being expensive because of research and development is a half-truth. Much of the research and development is subsidized by the federal government. The real issue is the intermediaries that take their cut between the manufacturers and the patient. Vertical integrated pharmacy benefit managers make deals with manufacturers, insurers, and providers to get drug rebates, but Cuban says these organizations make the medicines more expensive.
His company is entirely cash pay and outside the insurance system but cuts out the go-betweens and offers transparent pricing. When customers look for medications they need—Cuban told Raz that MCCPDC hopes to provide 2,000 drugs by the end of the year—they can see the costs of the company and the across-the-board 15 percent profit, which is used to invest back into MCCPDC for future manufacturing.
There is room in the market for a company to undercut the PBMs and traditional drug manufacturers. But large industry players often acquire these competitors if they begin to gain an amount of market share. For entrepreneurs who have to think about investors, employees, and family, buyout offers are often hard to resist. Cuban doesn't have to bend to such pressure and aims to remain independent.
Robotic Drug Manufacturing Facility in Dallas
The company operates as a primary benefit corporation, a for-profit company where public good is a core value and where the bulk of profits are reinvested in the enterprise. If the company begins to make hundreds of millions of dollars, Cuban said he would invest profits into manufacturing more of its drugs or reducing prices, adding that it wouldn't be possible to do what he was doing unless he didn't need to make money. "Sorry, kids; your inheritance will be reduced if it doesn't work," he quipped to Raz. "But it is that important to me."
Cuban told Raz he hopes MCCPDC's manufacturing site, which will be a robotic facility, will force drugmakers to rethink their processes to compete with his low prices. But there are dangers to taking on one of the largest industries in the country. (The Pharmaceutical Research and Manufacturers of America, Blue Cross/Blue Shield, CVS Health, and America's Health Insurance Plans are some of the top lobbying spenders in the country).
Cuban worries that the pharmaceutical industry's powers-that-be will push for policy changes that will put his company out of business. The other big hurdle? Getting manufacturers to sell to him. If a large PBM tells a drug manufacturer that they will pull their medicine from their contracts and connections with insurers and providers if they sell to Cuban's company, that could limit his ability to make an impact.
Cuban told Raz that right now, MCCPDC is too small for big PBMs to care much about their impact, but others are taking notice. The Dallas Morning News reported about an Annals of Internal Medicine study that found if Medicare purchased drugs from Cuban's company, it would have saved $3.6 billion in one year.
D Magazine also detailed the impact of the drug company earlier this year. "Cuban's online pharmacy sells generic drugs at manufacturers' prices plus a flat 15 percent markup. So mesalamine, a medication used to treat ulcerative colitis and retails for more than $950, can be had for $36.90. The antidepressant fluoxetine (brand name: Zoloft; retail price: $22.94) is sold for $3.90," Alex Macon wrote in January.
Although there are still plenty of challenges ahead for MCCPDC, it would be fine if his company gets put out of business because others are lowering their prices, Cuban told Raz. "At the end of the day, if the big guys have undercut our prices, I will be happy as a clam," he said. "So will millions of patients who are paying a fraction of what they were last year."
Listen to the full episode here.
Get the D CEO Healthcare Newsletter
Stay informed with a detailed weekly report on DFW's evolving healthcare industry.
Author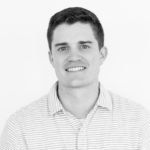 Will is the senior editor for D CEO magazine and the editor of D CEO Healthcare. He's written about healthcare…