The COVID-19 pandemic hit the medical industry hard, with many Americans avoiding routine and elective care. From veterinarians to dentists to primary care physicians, experts say that practitioners of all stripes have had to contend with unprecedented business challenges. Independent and community physicians who weren't part of a larger network were especially stretched as they navigated remote visits and interrupted cash flow.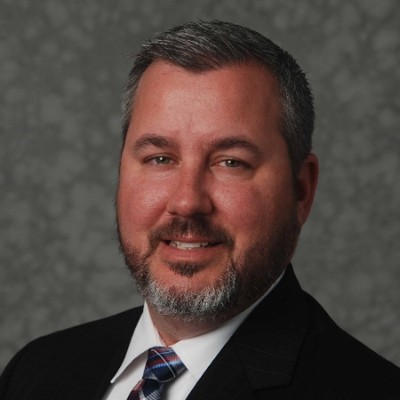 But as COVID-19 vaccines continue to be administered and social distancing mandates lessen, it's anticipated that the industry will bounce back. In the meantime, practitioners should use this time as a learning experience and re-position their practice for future success by following these five tips.
1. Reach out to patients: Many people skipped their annual check-ups last year because they were unsure if it was safe to visit their doctor's office in person. With a backlog of patients, there's an opportunity to update those clients on new safety protocols. Make sure returning patients know in advance the safety measures being taken, such as temperature checks, mandatory masks, physical barriers, or limited occupancy. Practices offering telehealth or home delivery of products and medications should highlight such offerings as proactive ways they are safely serving client needs now and in the future.
2. Offer flexible payment options: COVID-19 has been devastating to many, and some clients may be facing financial challenges. Practitioners should consider offering flexible payment options. Extended payment plans, loyalty programs, and financing options are a few ways to help clients get needed care while easing their burden.
3. Re-evaluate cash flow: Likewise, some practice owners are struggling and are reporting less patient volume and declines in revenues. With overhead and other costs increasing, they should identify the most and least profitable services they provide while ensuring their rates are competitive. Integrating stronger profitability strategies can help with longstanding growth and sustainability.
4. Leverage digital channels: For many businesses, digital channels have become a primary source of communication and service for their customers. To encourage patients to return to the physical office, highlighting safety protocols through email or social media can ease their concerns and help set expectations. Update online channels with current information and photos to represent what an in-person visit might look like. For example, show doctors in masks or highlight how a telehealth appointment looks. Those patients wishing to receive virtual care can also benefit from online portals, downloadable forms, and other digital communication tools that create a two-way dialog allowing them to share questions and concerns about care, treatment, appointments, and prescription refills.
5. Seek the right relationships and resources: One of the most important things physicians can do is pinpoint the right group of trusted advisors for practice management tips, financial guidance, and direction on the right products and resources for their unique needs. This expert team should also consist of a business banker with specific experience in the healthcare industry and a healthcare consultant team to advise on practice management and other business challenges.
As the economy continues to recover and many people return to their pre-pandemic routines, healthcare practices should lean into creative business strategies to help them survive and thrive in the months and years ahead.
Michael Veader is the North Texas healthcare business development manager for Wells Fargo. 
Get the D CEO Healthcare Newsletter
Stay informed with a detailed weekly report on DFW's evolving healthcare industry.