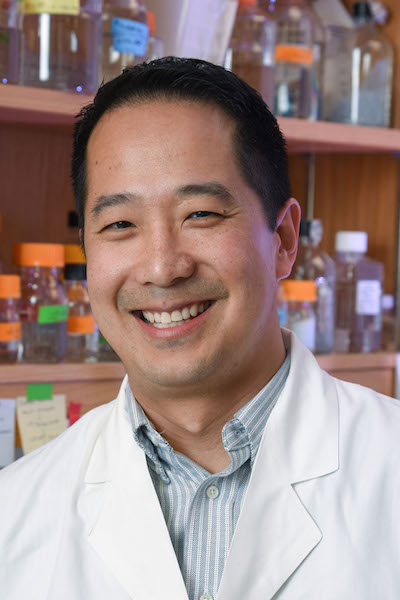 UT Southwestern Medical Center biochemist Dr. Benjamin Tu was named a finalist in the 2017 Blavatnik National Awards for Young Scientists. He is the only Dallasite and Texan named in the life sciences category to make the top 10 list.
Tu was recognized for his work on the relationship between fundamental cellular processes and metabolism. He most recently published a study in molecular cell biology determining cellular modifications in histone proteins. During his study, Tu and his team were able to identify that chromatin methylation protein complexes are an important facet of amino acid (also a type of protein) production, inferring methylation might be as important to metabolism as it is to (DNA) gene expression.
The Blavatnik National Awards for Young Scientists were established by the Blavatnik family in 2007 to recognize early-career scientists and engineers from institutions across the U.S. There are three categories: life sciences, physical sciences and engineering, and chemistry.
The winners will be announced in late June and receive $250,000. They will then be honored at the award ceremony in New York in fall.
Tu says he's honored to receive recognition for his studies and work at UT Southwestern, which was the only DFW medical center to make it as a finalist. "I would like to thank my former postdoctoral advisor and recent chair of biochemistry, Dr. Steven McKnight, and the current chair, Dr. Phillips, for their continual support," Tu said in a statement. "Their unwavering belief in my approach and vision has meant so much to me."
Tu earned his bachelor's and master's degrees in chemistry at Harvard University and a PhD in biochemistry and biophysics from the University of California, San Francisco. He joined the UT Southwestern faculty in 2007.
Get the D CEO Healthcare Newsletter
Stay informed with a detailed weekly report on DFW's evolving healthcare industry.