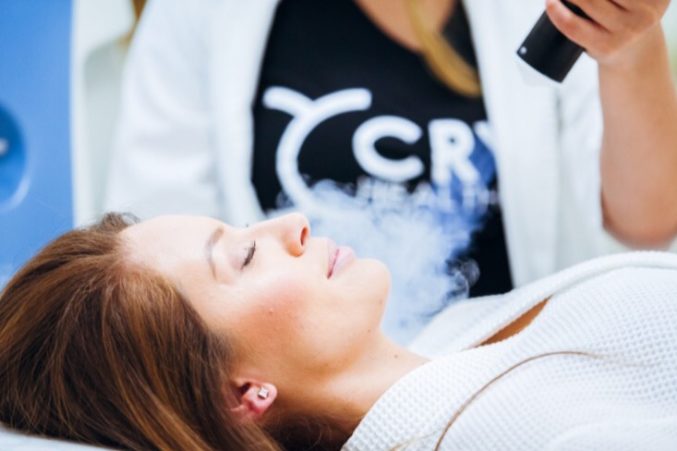 5 Peculiar Facials in the Name of Beauty
And where to find them in Dallas.
From rejuvenation-focused experiences to beautifying your skin, Dallas is one of the premiere spots in the country to relax and improve your skin health. This also means we have access to some of the most innovative and potentially strange-sounding experiences. Here, we've scouted five trendy facials that are worth getting past the weirdness.
Escar-glow
Although we may not have a magic eraser that can make wrinkles vanish and skin suppler, we do have snails. Yes, that's right. Snails. An unlikely resource to pair with a glowing facial, but snails secrete "growth factors" which, when combined with glycoproteins and antioxidants, help repair skin. A "growth factor" is a substance, such as a vitamin or hormone, that stimulates growth and may also stimulate the formation of collagen and elastin, repair damaged tissue, and restore hydration. Renew Beauty, located in NorthPark Center, has been using the biopelle® GROWTH FACTOR product on Dallasites for several years. Don't worry, they won't let live snails crawl all over your face. The secretions are applied to your face by the hand of your esthetician.
Who offers it: Bella MD, Fresh Faces and Body, Renew Beauty
Platelet Rich Plasma Facial (aka the Vampire Facial)
This one may ring a bell for those that Keep Up. Unofficially coined the "vampire facial," a Platelet Rich Plasma, or PRP, treatment is for Dallas folks who aren't squeamish when it comes to needles.  To create the substance that's injected into your face, blood is drawn from your arm and is spun down in a centrifuge in order to obtain the plasma. The plasma, which is (thankfully) gold-colored, is injected into specific areas of your face through microneedling. You'll need 24 to 72 hours of downtime to let the redness diminish from this facial, post-redness, benefits include smoothing outlines and wrinkles, using natural products from your own body. Other noted benefits include evening of the skin tone, ranging from hyperpigmentation to the appearance of broken capillaries.
Who offers it: Dallas Anti-Aging & Wellness, North Dallas Dermatology Associates, Luxury on Lovers, Renew Beauty, Spa 810 Uptown, Unit Skin Studio, Vitalize Medical Spa
Cryo Glow Facial
We've seen popularity increase involving full-body cryotherapy chambers throughout Dallas, but Katy Trail Cryo focuses the technology on your face and neck. The Cryofacial™ was developed by Cryohealthcare and uses pressurized liquid nitrogen vapors which are applied to the face and neck to help stimulate collagen production, reduce pore size and to improve the overall appearance of the skin. The message they tout: "Go under the ice, not the knife." With this liquid nitrogen facial, you're in and out pretty quickly and don't even have to remove your makeup.
Who offers it: Katy Trail Cryo
Laser Skin Revitalization 
Medical professionals and skin experts use high-tech equipment to diminish the appearance of unwanted pigment on your skin such as age spots, and the pain is minimal. Oftentimes, medical spas will pair a variety of laser treatments together to create the perfect concoction for your specific skin type. Visions of super bright laser beams bouncing off the walls might be floating through your head, but this is much more mild than it sounds. Although there may be some stinging and discomfort, facials with laser therapy provide nearly instantaneous results. It's also a less invasive way to treat and refresh the skin without needles, but still packs a more powerful punch than a simple topical treatment.
Who offers it: Dallas Center for Dermatology and Aesthetics, Fresh Image Cosmetic Surgery Center, Skintastic, Sona Med Spa
Diamond Energy Facial
This luxurious facial is only offered only at the Ritz-Carlton Spa and has one goal in mind: reboot the skin. The treatment uses a Natura Bissé serum with the anti-aging properties of diamonds to revitalize and lift, resulting in greater luminosity and elasticity. Along with the hydration therapy, a deep cleanse will start the facial on a clean slate, followed by a gentle exfoliation before the hydration therapy begins.
Who offers it: Ritz-Carlton Spa
SaveSave