Sameera Sullivan's services are the antithesis of Tinder. The former executive recruiter applied her headhunting talents to the dating world in 2012, creating Lasting Connections, an offline, database-free, deeply personalized matchmaking service for "elite singles" with branches in New York, Portland, Houston, and Dallas.
Sullivan's services aren't something you enlist on a whim. The price tag for hiring the matchmaker starts at $45,000 (!), and can go all the way up to $250,000 (!!!) for international searches. The lucky ones selected as clients (Sullivan is picky) will meet with a Lasting Connections team member one-on-one, often in their home, to get a true understanding of who they are and what they want. "I'm always available for my clients," says Sullivan, who also has a degree in psychology. "My background and intuition help me to ask the right questions, and really get insight into someone's brain. That's the key to someone's matchmaking."
Manhattan-based Sullivan launched the Dallas branch of her company three years ago, after some friends suggested the city was in need of a matchmaker. Below, we picked her brain to find out what we could about the Dallas dating scene (for a friend, of course).
Who are Sullivan's Dallas clients?  
Though Lasting Connections works with both men and women (gay or straight), about 90 percent of her clients are men in their forties or fifties looking for successful, eligible women in their thirties. "They're not the guys you're going to find at Nick & Sam's or The Mansion," says Sullivan. "Guys who hire a matchmaker aren't doing it because they can't get women, it's because they don't have time." 
Sullivan has matched 15 couples that have homes in Dallas so far.
When it comes to dating, Dallas can feel pretty small.
One reason Sullivan chose to expand to Dallas is the increasing divorce rates. (For reference, 123 Divorce reportedly had to move from its Fitzhugh location to a larger space. But at least we have Session Pilates there now.)
"Dallas is a small market. Everyone has a second-degree connection," says Sullivan. "How are you going to get back into the dating scene when everyone knows your ex?"
Where Dallas women should be on the lookout for quality men.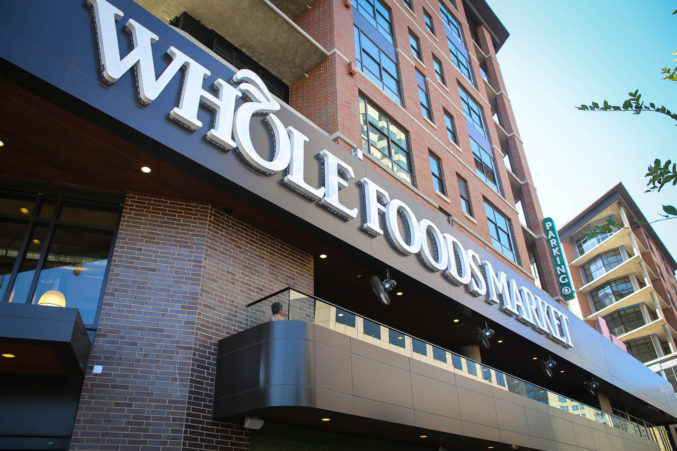 I didn't learn that much about life watching The Hills on MTV, but the sentient Steve Madden slide that is Audrina Patridge did offer some advice that stuck with me: you should always dress up no matter where you go, because you never know who you'll meet.
I don't always succeed, but it's something to think about. Especially when there are eligible singles strewn about local grocery stores. "Bars and restaurants aren't always the best places to look. Go to Whole Foods or gourmet grocery stores between 5-8pm, because that's when everyone's coming after work," says Sullivan.
She also suggests Home Depot, Starbucks, or more community-fostering gyms such as yoga or SoulCycle. "Just be sure to look around and pay attention to who's next to you instead of looking at your phone or a dating app," adds Sullivan.
Why Sullivan is not a fan of Tinder.
I feel like dating apps have messed up the whole dating industry. More people are single now — they're too overwhelmed with choices.   
Dallas men can be pretty legit.
Occasionally, when working in other cities, Sullivan will have to turn away a seventy-something-year-old applicant searching for a twenty-something. (*Cough* LA *Cough*) But no such situation has presented itself here. "I have such amazing gentlemen clients in Dallas. The best clients I have are in Texas," says Sullivan. "The guys here are sophisticated and are looking for someone who is beautiful, intelligent, fit, and has the whole package."
Get the D Brief Newsletter
Dallas' most important news stories of the week, delivered to your inbox each Sunday.