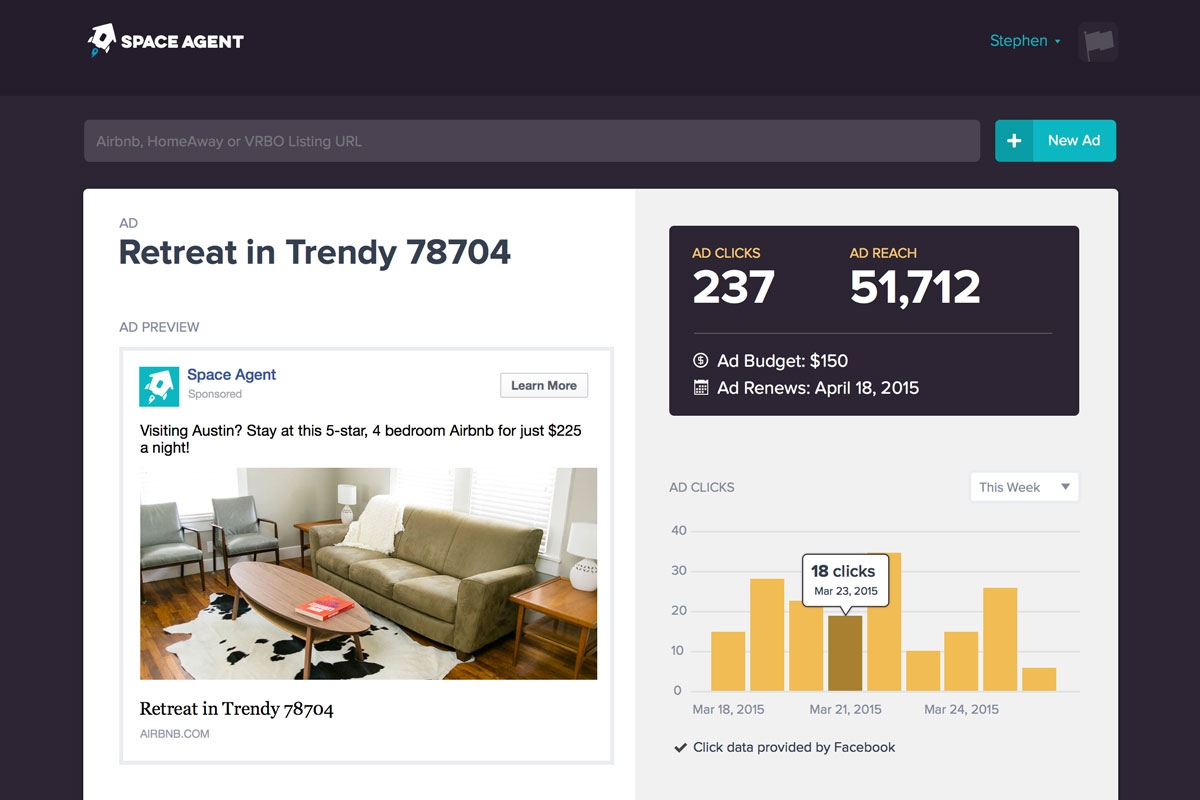 Two Local Companies Jump to Top of Product Hunt
Technology is fun.
A guy I know who does "internet stuff" (liberal arts major's understanding of his job) had to explain to me what Product Hunt is. Here's what he said: "Product Hunt is still pretty insider, but what appears here is seen by a very hardcore tech crowd. It's usually a good indicator of what you'll see in mainstream tech news over the next 48 hours." For his industry, he told me, it's kind of like being on Oprah (if that were still a show).
The guy in question is Matt Sommer (full disclosure: I play poker with Matt, and one of his partners, Stephen Edmondson, used to work at D Magazine). Matt's new thing is called Space Agent. Think of it like AdWords for folks who list properties on Airbnb. Let's say you've got a condo in Dallas that you list with the rental service. Don't just wait around for people to see your pad on Airbnb. Space Agent will find people on Facebook talking about visiting Dallas and then place an ad for your pad on their timeline. Sweet, right?
The funny thing is, on the list of Product Hunt's cool stuff, another Dallas company is currently destroying Space Agent. That company is Foot Cardigan, the monthly sock club. As Matt said, "Disrupting the sock industry is a huge idea. Hard to compete."