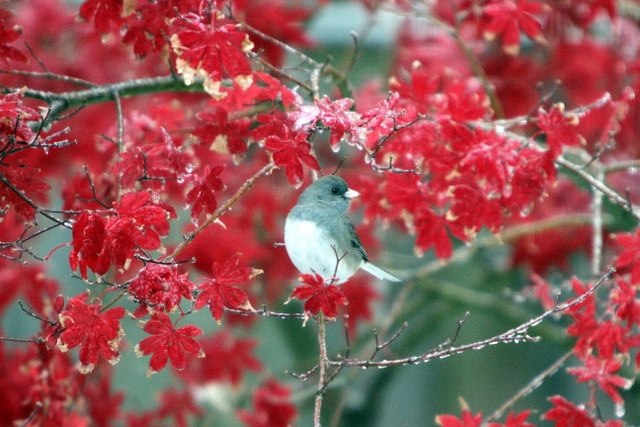 Nature Break: Feed the Birds
If you feed the birds today, they will put on quite a show.
This morning I covered my backyard with bird seed and pots of fresh water. At this moment, I have 47 birds: dark-eyed juncos, cardinals, blue jays, Carolina wrens, bright red house finches, more dark-eyed juncos, four sparrows (one species) I haven't identified, two downy woodpeckers, a red-bellied woodpecker, five white winged doves, six mourning doves, and one squirrel. I feel like Cinderella in that scene where the birds are sewing her dress up. Here is a picture I took (through my window) of a dark-eyed junco on my frozen Japanese red maple tree.