This past year was a wild, fanatical ride of grand restaurant openings, heartbreaking closures, and big lawsuits for Dallas diners to feast on. For us, that meant a lot of food news to keep us busy. But now, we're looking ahead at a buzzy 2023. Now that diners are back in restaurants and hungry for more, here's what online dining editor Nataly Keomoungkhoun and dining critic Brian Reinhart are keeping their eyes peeled for over the next 12 months.
More creative, envelope-pushing food. After the pandemic, diners rushed to their favorite old comfort foods, rewarding restaurants that prioritized hospitality over creativity. Concepts like Khao Noodle Shop struggled, but high-end steakhouses experienced record-setting profits. One restaurant owner even told me that sales of each day's specials were down relative to sales of regular menu items. People didn't want the new stuff. They wanted the usual.
But we've had a year to order the usual, now. Customers have rekindled trust in their favorite chef. We're hopeful that more creative fare will be the result. You can see hints around town: the more adventurous new menu at José, a bold new steak presentation at Rye, and expansion plans for Petra and the Beast. Contrast the whimsical, inventive Mexican food at the recent opening of El Carlos Elegante with the thoroughly unimaginative stuff at an early 2022 arrival, The Mexican.
Perennially sold-out successes Shoyo and Tatsu might inspire more chefs, too. After all, those two restaurants serve chef's-choice menus on which diners get no input (aside from allergies and restrictions). And customers pay a premium for that lack of choice. Maybe these spots are signs that the return of cheffy food will be a good one. — Brian Reinhart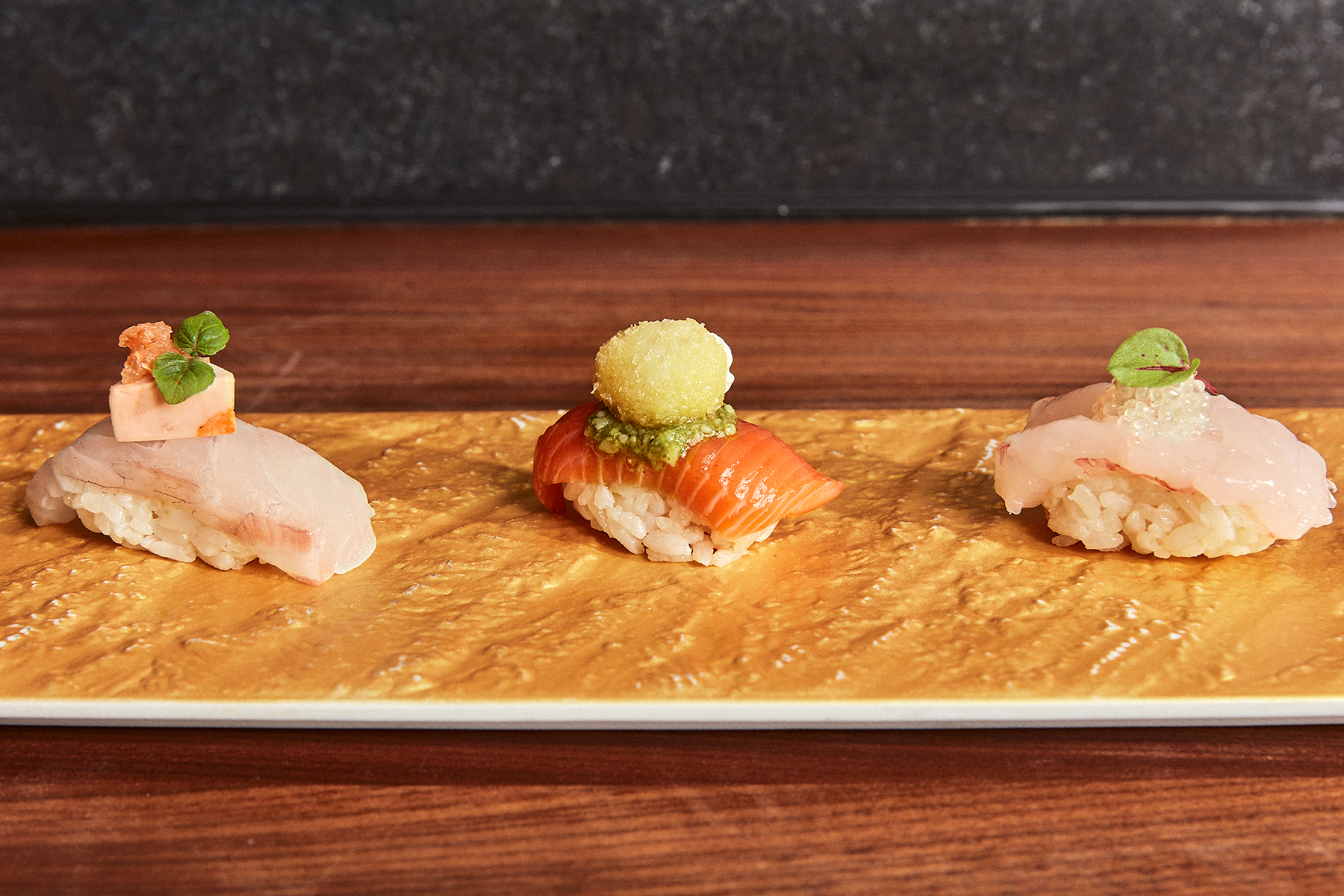 Quirkier and out-of-the-box cocktails and shots. There's no doubt that espresso martinis and a tall glass of beer are staples in a bar, but the limits on unexpected and fun drinks in Dallas are truly endless. This month, Gabe Sanchez and his team at Midnight Rambler, the high-end bar located underneath The Joule, featured a limited-time holiday menu. It included an item called the Miami Granny, a round of rum-based Jell-O shots that are set to look like deviled eggs. They were topped with a pineapple rum mousse and sprinkled with dehydrated strawberry powder and lime zest to look like paprika and chives. The shots were very strong, and unlike anything I'd had in Dallas, and it will be exciting to see what our city's creative bartenders can come up with in the coming year. — Nataly Keomoungkhoun
More prix-fixe menus. Prix fixe is a format that hardly existed in Dallas six months ago, unless you count the discount "half soup, half sandwich" casual spot. In many other cities, this menu format—choose one of these three appetizers, one of these three mains, and so on, for a set price of $75 or $99 or whatever—is commonplace. In Europe, set lunches are especially popular. Here are seven examples from other regions. (I've been to and loved the first three; the next four are on my must-visit list.)
Now we're finally getting a few prix-fixe offerings of our own. Carte Blanche began a four-course offering this fall, and Meridian rolled one out at the start of December. The chef's-tour tasting menu is becoming more common, too, at restaurants like Georgie, Rye, and The Charles. Bring on more options that will broaden Dallasites' eating habits! — B.R.
More integrated, diverse food neighborhoods. This is a goal where Dallas could backslide just as easily as it could advance. But 2022 was a surprisingly good year for the creation of more diverse food neighborhoods, as Greenville Avenue saw new Chinese, Afghan, and vegan openings and Deep Ellum welcomed more Mexican and Japanese food. I'm especially excited that Fortune House will be opening on Greenville Avenue; it's the kind of restaurant that we used to say "only existed in the suburbs." If it's successful, maybe that will be a sign that Dallas is open to more diverse offerings in the city center. — B.R.
More mocktails. Yep. Cocktails are great, but virgin cocktails are on the rise and are expected to become a familiar trend in 2023, according to Yelp. The michelagua, the non-alcoholic version of the michelada, has risen more than 60 percent in searches, and Dallas seems to perpetually be in a michelada phase. And take Liquid Death, the edgy canned water sold at concert venues and bars. Folks who don't drink but who want to be out at bars with their friends love it. It paves the way for more non-alcoholic versions of popular cocktails, beers, wines, and more—and Dallas' bar scene has the talent to make it happen. — N.K.
These restaurant openings. Here are the individual restaurants we're most excited about in 2023, in alphabetical order:
Bacari Tabu, a new pizza and jazz bar from Julian Barsotti next to his flagship restaurant, Nonna
A reopened La Comida, the excellent Tex-Mex joint that will soon complete its move from Addison to Oak Cliff, in the space formerly occupied by Spiral Diner
The new Greenville Ave. location of Fortune House
Kaiyo, a more casual sushi restaurant from Shoyo owner Jimmy Park to be located in the former Teppo space on Greenville
Nando's, the global chain from South Africa, bringing its peri peri chicken to Addison in late spring or early summer
Pizza Leila getting permanent digs in downtown Dallas after residing inside Sloane's Corner
Quarter Acre, another Greenville spot, this one from New Zealand-born chef Toby Archibald, who formerly cooked for Bruno Davaillon at Bullion and Curtis Stone at Georgie (Update: Quarter Acre opens tonight!)
Royal Bastard, a mysterious new Nick Badovinus joint in a former strip club across the street from Town Hearth. All he's said so far is that there will be 12 tables, ribald humor, and "unapologetically premium" prices.
Unnamed new concepts from Misti Norris, who is moving Petra and the Beast up the road from East Dallas to Lakewood and surrounding it with additional new openings
And, of course, after The Charles' ownership launched their Mexican restaurant and named it El Carlos Elegante, we imagine that they will soon announce a German spot, Der Schöne Karl, a Latvian concept named Kārlis Labsirdīgs, and, of course, a burger joint called Chuck.
Here's to 2023.
Get the SideDish Newsletter
Dallas' hottest dining news, recipes, and reviews served up fresh to your inbox each week.
Authors
Brian Reinhart became D Magazine's dining critic in 2022 after six years of writing about restaurants for the Dallas Observer and the Dallas Morning News.
Nataly Keomoungkhoun joined D Magazine as the online dining editor in 2022. She previously worked at the Dallas Morning News,…