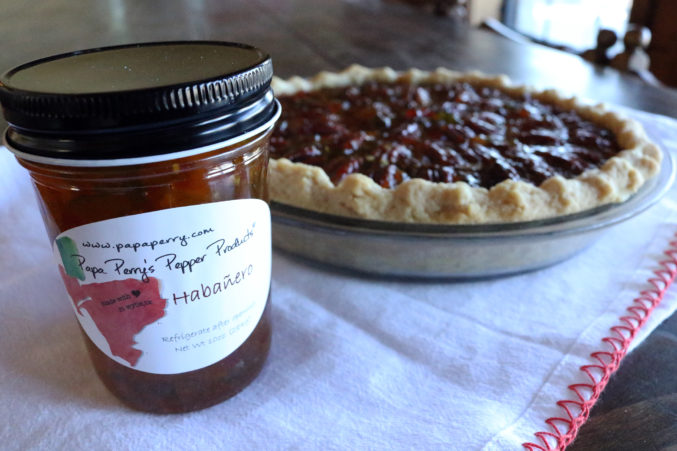 The Localist: Papa Perry's Habanero Pecan Pie
Something spicy for your sweetie this Valentine's Day.
By Melissa Tate
Published in Food & Drink
February 12, 2018
12:00 pm
Papa Perry's Pepper Products is a family owned and operated company out of Wylie, Texas. They got their start in 2012 after several years of Gary Perry making habanero jellies for friends and family. Perry's wife and daughter, Diana and Amiti, were inspired by the demand for the jellies and decided to make a business of it.
Today they sell several flavors of habanero jelly, barbecue sauce, ketchup, and habanero pecan pie. The habanero pecan pie is made from scratch using their signature habanero jelly. The jelly is baked into the pie and then used as a glaze when it is removed from the oven.
If you are looking for something sweet and spicy for your Valentine, this would be it! Papa Perry's will be taking orders today and tomorrow for Dallas deliveries on Wednesday, February 14. To order a habanero pecan pie, you can call their direct line at 972-575-8981. To find out more about Papa Perry's Pepper Products, visit their website here.