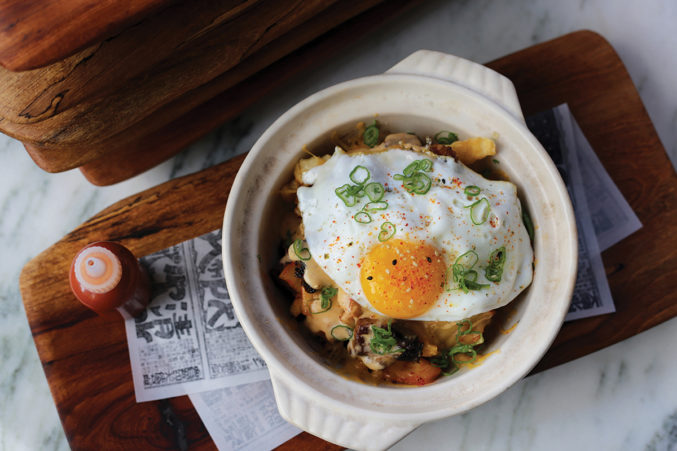 Top Knot Is Closing
In its place comes something more akin to Uchi.
Shortly after Top Knot opened in 2016, I named it one of the year's Best New Restaurants. They had a fine chef in Angela Hernandez, who played a crucial role in developing the opening menu. Since then, she's moved over to The Statler, where for months now she's been in full R&D mode for the pan-Asian concept, Fine China, set to open this quarter.
Meanwhile, Top Knot continued to be what it was, and served its signature late-night bites and fun, lively brunch. The wording of a statement by owner Tyson Cole suggests that the new concept, Uchiba, will go in a direction more closely tied to Uchi.
"My recent travels to Japan inspired me to explore some new possibilities with a bar concept that incorporates elements of Uchi yet expands that into cocktail experience," he writes.
When the original Uchi opened its offshoot in Ausin, it was called Uchiko. Uchiko, Uchiba. In Japanese, "ko" means child. "Ba" means place. What sort of place our offshoot will be remains to be seen. I, for one, may have to mourn some of the more inspired Latin-American infusions, like those that led to the unparalleled yucca chips.
But for those who love the Uncommon Ramen dinner series, it will continue. There will be yakitori, and a full sushi bar. And brunch. Will that brunch include the sainted onigiri and sticky toffee monkey bread? Just in case, you have through Jan. 14 (that is, conveniently, a brunch day). I predict … a sizeable wait.
Uchiba is slated to open Jan. 31.