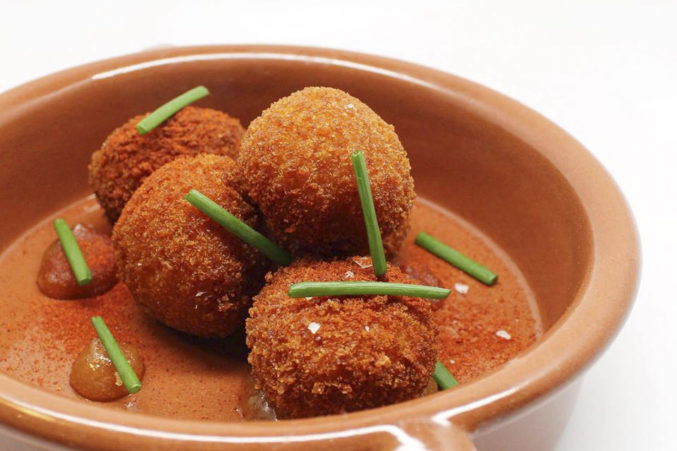 Tapas Castile Now Open at Trinity Groves
The Spanish restaurant features meat and cheese boards, plenty of tapas, and, of course, paella.
Modern Spanish restaurant Tapas Castile is now open at Trinity Groves. According to the release:
When Jessica Kate-Martinez and Kendra Valentine met at Trinity Groves in 2013, it was "food love" at first sight. The two would meet on the patio after their shifts and talk about joining forces someday over a glass of wine. And when Kate-Martinez later joined the team at FT33, one of the first people she recruited to the acclaimed restaurant was Valentine.

Fast forward five years, and this dynamic duo is returning to Trinity Groves to helm the new Tapas Castile. The name Tapas Castile is a nod to the Castilion region, which is considered the birthplace of modern Spain. Therefore, it's only fitting that the restaurant will offer a "modernista" take on the traditional Spanish tapas bar.
"I often hear people say that tapas is just small plates of expensive food," says Kate-Martinez. "But if you've ever been to Spain, you know that couldn't be further from the truth. In cities and villages across the country, tapas is truly the food of the people. Each region has a unique approach to these simple yet crave-worthy dishes, but what they all have in common is that they use the freshest, artisanal ingredients available."
Dishes include meat and cheese boards, plenty of tapas, and, of course, paella. You can view the full menu here. Tapas Castille is currently open for dinner and will offer lunch in the spring.