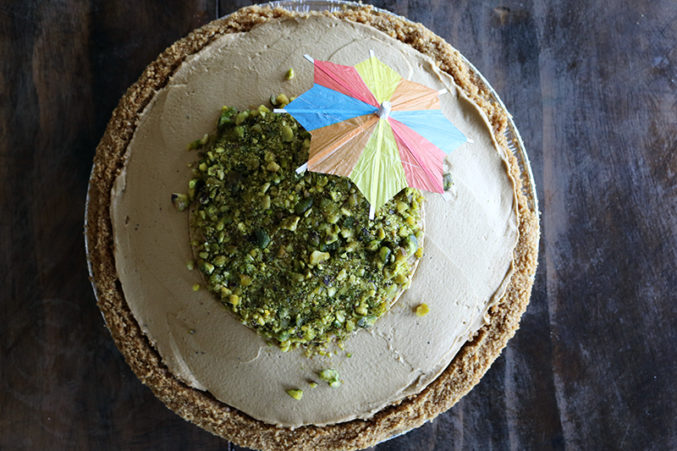 The Localist: Emporium Pies Basic Beach
This summer treat is a must.
By Melissa Mackaly
Published in Food & Drink
June 14, 2017
9:10 am
On June 1, Emporium Pies launched their summer menu which includes their newest pie, Basic Beach. It is a must for the season. Basic Beach is an orange pistachio cream pie with Earl Grey whipped topping on a graham cracker crust. The whole pies are served with the cutest miniature umbrellas stuck down the center.
The flavors compliment each other so well and have a hint of what reminds me of a pumpkin spiced latte. Weird, I know. But tasty. It should definitely be the go-to for every person looking for the coolest flavor of this summer season.
The lightness of the filling and the citrus in the cream make it an easy choice for a hot day dessert. Basic Beach is available at all three Emporium Pies locations. Slices are $6 or you can grab a whole pie, and that cute little umbrella, for $40. Visit their website to order whole pies.