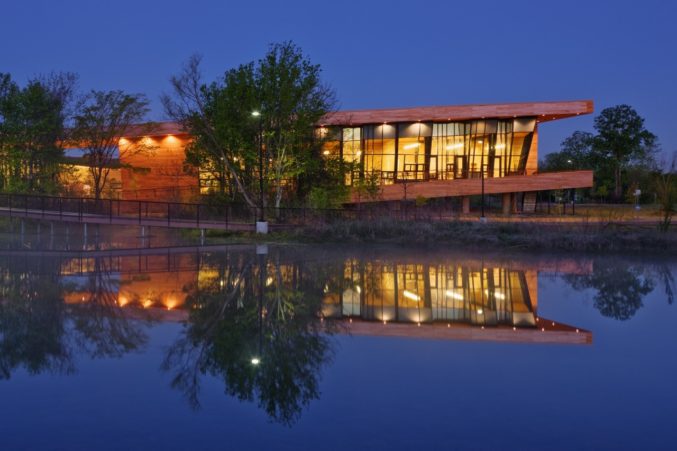 Spring Food Events Announced
Dust off your dance cards and get ready to party.
Here are a couple of food-centric events you should put on your schedule.
I have a soft spot in my heart for the Trinity River Audubon Center's annual Scissor-tails and Cocktails event. I love birds and food and this fundraiser on the grounds of TRAC is a gorgeous night of eating, drinking, and birdwatching. (Just try to balance a cocktail in one hand and binoculars in the other!) This year's soiree will be held on May 11. The chef line-up includes Janice Provst of Parigi, Matt Balke of Bolsa, Peja Kristic of Mot Hai Ba, Chad Houser of Café Momentum, and Eddie Springfield of Omni Dallas. Signature cocktails inspired by featured mixologist Jones Long of Bolsa. The gang from Window to the Wild will be on hand and you'll have plenty of time to part with some cash at the silent auction. If you are interested in becoming a sponsor or buying a ticket, click here.
If you prefer to party shoulder-to-shoulder, get tickets to this year's Dining Out in Dallas, Battle of the Chefs.This is the year number 22 for this popular event which will take place on April 26th at the Frontiers of Flight Museum. Host Chef, Mike Shetsky, executive sous chef with SĒR Steak + Spirits and Jr. Chef, Caden will be kicking off the fundraising benefiting the Texas Neurofibromatosis (NF) Foundation. Shetsky will be leading the "Battle of the Chefs" competition with fourteen celebrity chefs from the Dallas area.
Jane McGarry, co-host of WFAA's "Good Morning Texas" and LeeAnne Locken from Bravo's "Real Housewives of Dallas", will be there! So will the Ray Johnston Band.
The chefs include:
Chef Mike Shetsky from SĒR Steaks + Spirits
Chef Christopher Patrick from Abacus
Chef Mathew Ingersol from The Capital Grille Uptown
Chef Brian Dietz from Eddie V's Prime Seafood
Chef David Holben of Del Frisco's Double Eagle Steak House
Chef John Holloman from Del Frisco's Grille Dallas
Chef Dan Landsberg from Dragonfly Modern American Kitchen
Chef Johan van Niekerk LAW at Four Seasons Dallas
Chef Nico Sanchez from Meso Maya
Chef Robert James Clifford from Nick & Sam's an Uptown Steakhouse
Chef John Kleifgen from Nick & Sam's Grill Park Cities
Chef James Johnson from Pappas Bros. Steakhouse
Chef Chris Flahaven from Prime Farm to Table Restaurant
Go, eat, and vote for your favorite dish. Spend money at the live auction and raffle. Proceeds from the event will benefit those living with NF, which affects an estimated 100,000 Americans nationwide, more prevalent than cystic fibrosis, Duchenne muscular dystrophy and Huntington's disease combined. Tickets here.