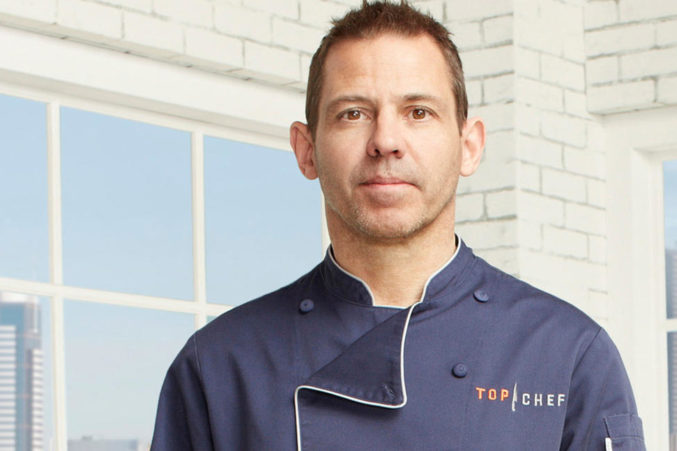 Top Chef Season 14: John Tesar Gets Another Shot At Victory
Get ready for the new season of Top Chef. John Tesar returns to try for the big prize.
Tune in to Bravo this evening at 9pm to catch the first episode of Top Chef Season 14. This season they are mixing veteran cheftestants with new chefs. Representing the veteran cheftestants and the great state of Texas is John Tesar of Knife in Dallas. Tesar starred in Season 10 (Seattle). Tesar has a personality that is made for Top Chef. He can be kind and unassuming and then explode in a fit of rage and hit you with a saucepan. He's unpredictable. Like Sybil, but in a kitchen. (Wonder if he'll bring back Tesaring?)
Some of you will recognize another face. Chef Casey Thompson was once a chef in Dallas. She ran the kitchen at Shinsei for a while and then headed to Fort Worth where she founded Brownstone. She's now the executive chef at the Inn at Rancho Santa Fe in San Diego. Thompson was a finalist and fan favorite on Season 3.
Alice Laussade will be writing the recaps of every episode for SideDish. You can look forward to her brash observations every Friday morning. Well, until Tesar loses because do we really care about Top Chef without John Tesar?
The cheftestants returning for Season 14 are:
Sam Talbot (Season 2: Los Angeles) – Brooklyn, New York
Casey Thompson (Season 3: Miami & Season 8: All-Stars) – Napa Valley, California
Amanda Baumgarten (Season 7: Washington, D.C.) – Chicago, Illinois
Brooke Williamson (Season 10: Seattle) – Los Angeles, California
Sheldon Simeon (Season 10: Seattle) – Lahaina, Maui, Hawaii
John Tesar (Season 10: Seattle) – Dallas, Texas
Shirley Chung (Season 11: New Orleans) – Orange County, California
Katsuji Tanabe (Season 12: Boston) – Los Angeles, California
The rookie chefs are:
Annie Pettry – Louisville, Kentucky
BJ Smith – Portland, Oregon
Emily Hahn – Charleston, South Carolina
Gerald Sombright – Marco Island, Florida
Jamie Lynch – Charlotte, North Carolina
Jim Smith – Montgomery, Alabama
Silvia Barban – Brooklyn, New York
Sylva Senat – Philadelphia, Pennsylvania