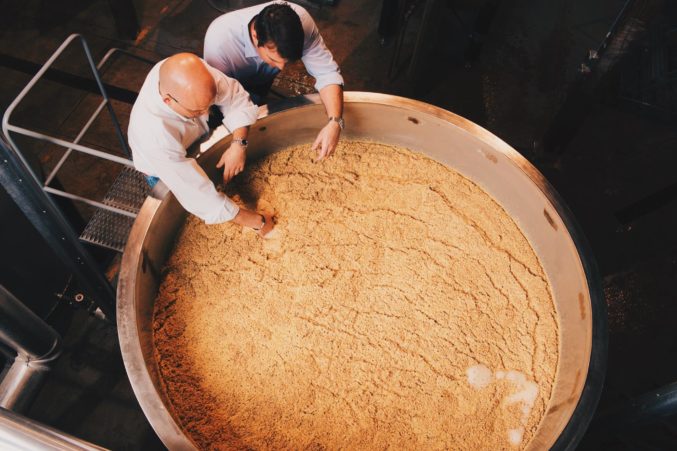 Firestone and Robertson Distilling Release TX Straight Bourbon
Sip this whiskey and you are drinking Texas.
Brown drinkers rejoice. Leonard Firestone and Troy Robertson, those feisty distillers at Firestone and Robertson Distilling in Fort Worth, just released a limited amount of their first batch of TX Straight Bourbon. It's uniquely Texan. They use a yeast strain they culled from a pecan nut in Glen Rose and corn and wheat grains farmed in Texas.
For sophisticated sippers, the tasting notes:
In the glass, TX Straight Bourbon is a dark amber color – an indicator of the effect the hot Texas climate has had after years of aging in oak barrels. Upon swirling, long and slow legs showcase the spirit's brilliant viscosity. At bottle strength, the nose is very bold with aromas of rich oak, caramel, cinnamon and allspice. Using a few drops of water for dilution, dark dried fruit, coconut, toasted almonds, and more sweet spice fragrances radiate in the glass. On the palate, the velvety, mouth-coating sensation of the bourbon, along with its supreme drinkability, becomes apparent. The aromas carry through on the taste and provide a lingering finish.
I'm sure this baby is destined to win awards like their TX Blended Whiskey, a fixture in my family's bar. A limited amount of the spirit will be available at the Fort Worth distillery, and in select Dallas and Fort Worth stores beginning December 12.