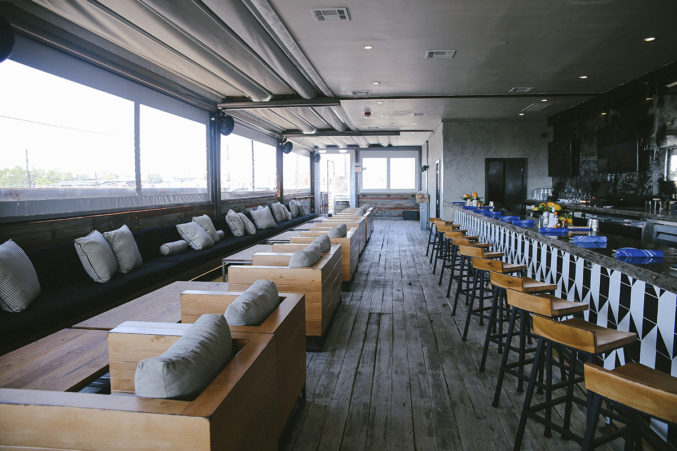 An Exclusive First Peek Inside Stirr in Deep Ellum
Sip specialty cocktails on the massive rooftop patio this weekend.
By Catherine Downes
Published in Food & Drink
October 5, 2016
1:35 pm
I was invited to check out Deep Ellum's newest restaurant and bar, Stirr, earlier this week. Nancy announced over the summer that Milkshake Concepts, the hospitality team behind Citizen in Uptown, will open two new concepts this year: Stirr and Nikkei.
The team was busy putting the final touches on the space when I arrived Monday afternoon with my camera in hand. I promised to shoot around the construction. While I was unable to capture the dining room in its full glory, I will tell you this: the space is stunning. Concrete floors, exposed brick, floor-to-ceiling windows, a sprawling black marble bar, and black-and-white tile backsplash bring the previously vacant warehouse to life.
While an official opening date hasn't been announced, the restaurant plans to open in time for the weekend. Take a look at the menu below.