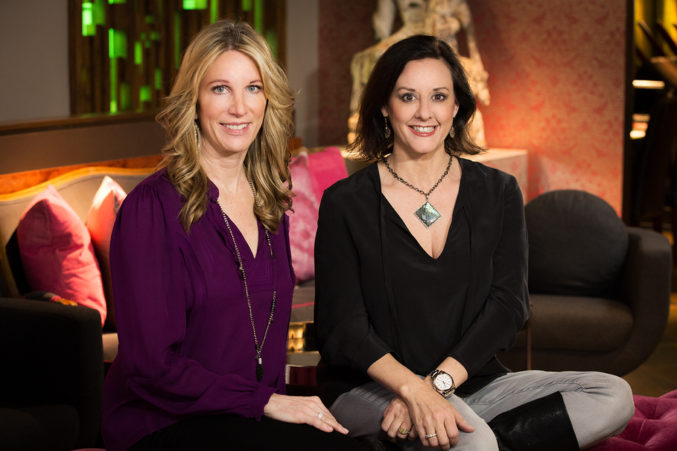 Chef Aaron Staudenmaier to Join Lynae Fearing and Tracy Rathbun in New Seafood Venture
This dynamic duo is opening a restaurant and Tracy is consulting on the new version of Chelsea Corner on McKinney.
Aaron Staudenmaier was by Kent Rathbun's side when he opened Abacus in October, 1999. He left in 2012 to work at the cushy Boot Ranch in Fredericksburg. Two days ago Staudenmaier posted on his Facebook page:
Opportunity knocks and life changes.It's time for Danielle Staudenmaier and I to leave our little country retreat and head back to the big city. I'll be finishing up my time with Boot Ranch at the end of October. I'd like to personally thank all of the farmers, ranchers, winemakers, and small producers that have really allowed me to reconnect with the simple cooking of beautiful ingredients that I grew up with. I'd also like to thank Lynae Fearing and the Rathbun's for giving us such a great reason to return to Dallas. I look forward to working with all of you again.
This is great news. You all know Tracy and Lynae as the successful owners of Shinsei. And Kent needs no introduction just a short update on his bio to include the fact that he resigned from his day-to-day duties at Kent Rathbun Concepts in June.
Currently Tracy Rathbun's husband "Chefy" has been assisting her in a new project. When The Corner Bar on McKinney near Central Expressway closed last January, Len Critcher, owner of The Inwood Tavern, bought the spot and asked  the Tracy to help him recreate the beloved Chelsea Corner, the massively popular pub opened in 1974 by Andy and Randy Clendenen. The building, constructed in 1926, has been gutted and is getting a new look. "Chefy" has been working on recipes from his home and posting his creations on the bar's Facebook page.
Staudenmaier will not be involved in Chelsea Corner. He's going to be working with Tracy and Lynae at Lovers Seafood and Market (working name) which they plan to open in December in the former Rex's Seafood spot on West Lovers. "We love Aaron," Tracy says. "He's such a creative guy and a great leader in the kitchen."