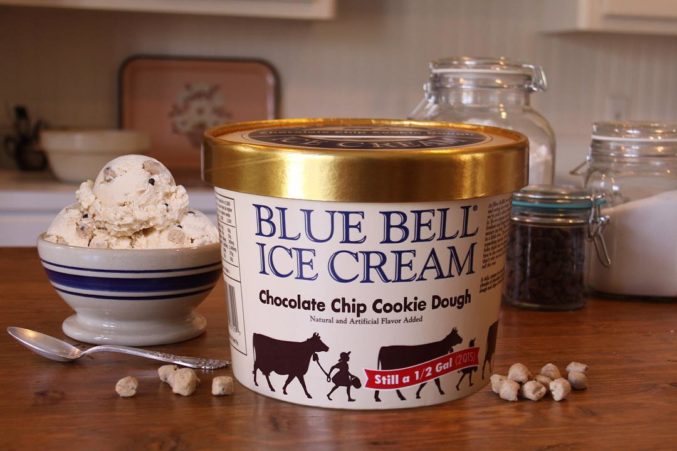 Blue Bell Ice Cream Recalls Chocolate Chip Cookie Dough Ice Cream
Don't eat the cookie dough ice cream before you check the code!
Blue Bell Ice Cream has voluntarily recalled products made in its Sylacauga, Alabama, plant. The root of the problem is batches of chocolate chip cookie dough ice cream was made with an ingredient supplied by a third party, Aspen Hills Inc.
The press release says:
No illnesses have been reported to date. Blue Bell identified a potential problem through intensified internal testing and notified Aspen Hills. Aspen Hills then issued a voluntary recall of the products supplied to Blue Bell. Although our products in the marketplace have passed our test and hold program, which requires that finished product samples test negative for Listeria monocytogenes, Blue Bell is initiating this recall out of an abundance of caution. This recall is being conducted in cooperation with the FDA.
Check your cartons for these code dates: 082618226, 080418222, 081818224, 081518242, 082418242. Don't eat it and return the product to the store.