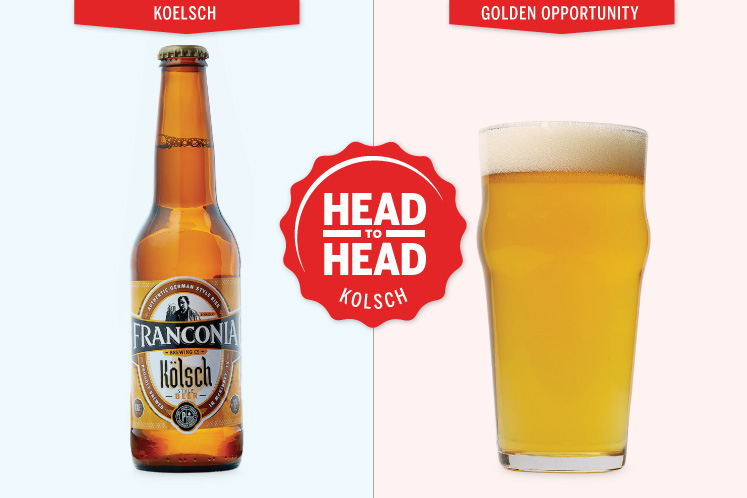 Franconia Koelsch vs. Peticolas Golden Opportunity
Vote now through Friday.
You read our ranking of the best beers in Dallas, based on a blind tasting. Maybe you agree with all of it. Maybe you wonder how we could've come up with a list so wrong. Whatever the case, you know your beer, and you're dying for a chance to tell us what's what. Now you'll have it.
For each of the next four weeks we'll be putting two beers up for a head to head to vote to find out what our readers think about the best brews in town. The contest finishes at the end of Friday.
This first matchup is a battle of two Kölsch-style, session beers light in their weight as well as their profile. Franconia's comes on virile and potent with its classically sourced creation from the German owners, while the Golden Opportunity presents a slight detour from the classic with no loss to enjoyment. The Franconia finished dead last in our competition, while the Peticolas offering fared only a little better (24th). Which one would you rather drink 10 of?
UPDATE: Voting has ended and Peticolas Golden Opportunity won big: 64 percent to Franconia's 36 percent.