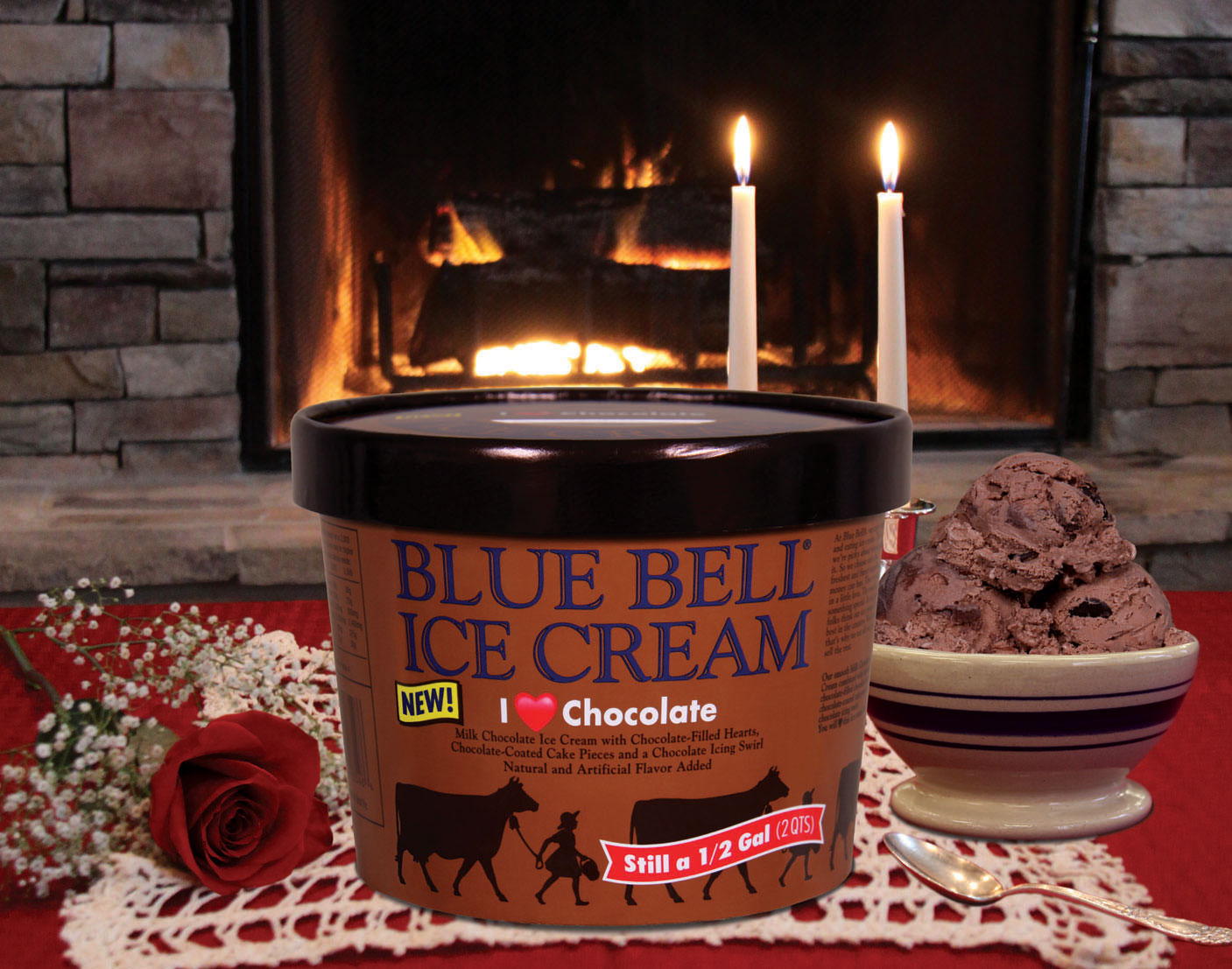 Kid Kritic: A Review of Blue Bell's 'I ♥ Chocolate Ice Cream'
12-year-old Elizabeth Chandler candidly tells you what she thinks of this new dessert.
It's been a few months since our Kid Kritic, Elizabeth Chandler, has appeared on SideDish.   She saw our post last week about Blue Bell's new 'I ♥ Chocolate Ice Cream,' so she tried it.  Here's what she thinks:
You know when you go to the grocery store, and the frozen foods section catches your eye? You go down the aisle because you need frozen pizza for some lazy night. There you get stuck in "breaking my new year's resolutions of losing weight" galore. (That wasn't mine. I am only 12. It was probably in the U.S's top three, though). There it is. The ice cream. Ben and Jerry's, Blue Bell, Dreyer's, you name it. It's there, with a kajillion different flavors. There's your average chocolate, vanilla, strawberry, and even coffee ice cream. Then there's the ice cream with flavors that no one bothers to try. But recently, I tried something new. It's called I Heart Chocolate by Blue Bell.
My first impression was that it was yet another flavor to emphasize the cheesy love holiday we know as Valentine's Day. But I tried it anyways. It is described as "milk chocolate ice cream with chocolate-filled hearts, chocolate-coated cake piece and a chocolate icing swirl." The first thing that popped into my mind was that it was very rich. I liked it, but I certainly could not eat the whole thing. I twirled it around with my spoon and searched for those chocolate hearts. They were, to clarify, little chocolate pieces. They probably got smushed around, but I would not define them as hearts. I thought they were okay in the ice cream, though it didn't seem to match the milk chocolate flavoring. Maybe dark chocolate would work better? My own opinion, of course. You are allowed to disagree. I did find little swirls of ice cream mixed in it, which I thought was a nice touch. I could not find the chocolate cake pieces, though. They were most likely mixed in with all of the other chocolate-y stuff, but I think it would have been cooler to have that bit of mushy hardness to bite into with the smooth ice cream. Overall, it was really chocolate-y, and I could definitely see they were aiming for that richness. I enjoyed the I Heart Chocolate ice cream, and will continue to try the more exotic flavors of ice cream.