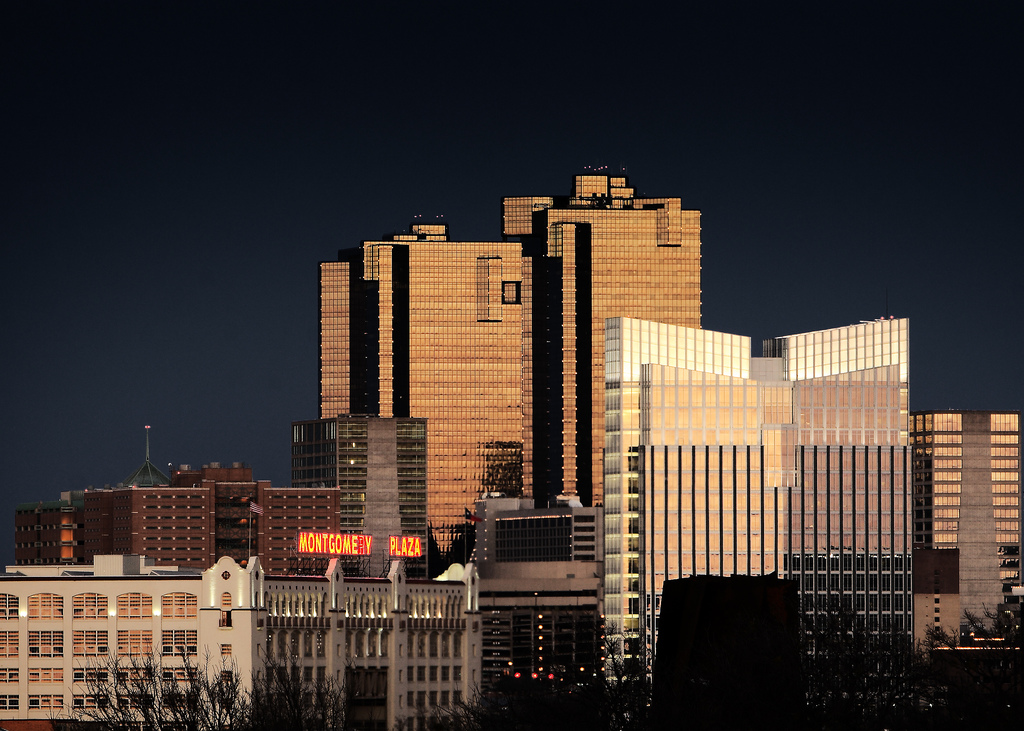 10 New Fort Worth Restaurants You Need to Visit Right Now
This city is exploding with awesome dining options every day.
Fort Worth is stepping up their game with hot new restaurants. Every week, this city is exploding with more and more dining options. Good. Now you've got an excuse to break your restaurant habit and try something new. Go fire up your engine and visit these 10 restaurants, listed from newest to oldest.
1. Spice
Opened February 2014
411 W. Magnolia Ave., Fort Worth. 817-984-1800.
Spice, owned by the same owners of Thai Select, just opened a new restaurant at 411 West Magnolia last week. Pretty exciting.
2. AF + B
Opened January 2014
2869 Crockett St., Fort Worth. 817-916-5300.
Honestly, we miss chef Jeff Harris at Bolsa, but we're glad he's in Fort Worth at AF+B now. Consilient Hospitality's newest restaurant venture has already gotten rave reviews for its new American food and beer menu, with a Texas flair. This one's a must-visit.
Opened January 2014
815 W. Magnolia Ave. Fort Worth. 817-922-9222.
Jay Jerrier just expanded his Neapolitan empire outside of Dallas. You can still get all your favorite pizzas and sandwiches at the new Magnolia location.
4. Pizza Snob
Opened January 2014
3051 S. University Dr., Fort Worth. 817-462-7662.
For all of you picky pizza eaters out there, Pizza Snob offers a bajillion toppings to choose from for their handcrafted, artisan-style pizza. This build-your-own pie place is right next to Texas Christian University on University Drive.
5. Velvet Taco
Opened January 2014
2700 W. 7th St., Fort Worth, TX. 817-887-9810.
Velvet Taco's success on Henderson has always made it a prime candidate for expansion. Now our Dallas brand has moved on to Fort Worth, where the roti chicken BLT will be sure to make a mark.
6. Bird Café
Opened December 2013
155 E. 4th St., Fort Worth, TX.
If you don't have time to go hunting for your favorite bird for dinner tonight, Bird Café, overlooking the newly developed Sundance Square, has exactly what you're looking for: a meat-driven menu. Chef David McMillan oversees this 8,700-square-feet of restaurant space.
7. Clay Pigeon
Opened December 2013
2731 White Settlement Rd., Fort Worth, TX. 817-882-8065.
Clay Pigeon features house-made pastas, butter-poached lobster, and a herb-crusted lamb chop. Chef Marcus Paslay overlooks this beautiful, rustic, and warm restaurant that serves a delicious-sounding pancetta flatbread. It's topped with onion jam, roasted pear, and Bosque blue cheese.
Opened September 2013
2418 Forest Park Blvd., Fort Worth, TX. 817-927-7372.
Bringing Spanish and French tapas to Fort Worth, Sera Dining and Wine promises as much locally sourced produce as possible, a specialty European wine list, and plenty of seafood and vegetarian options.
[audienceDev type="form"]
Opened September 2013
961 W. Magnolia Ave., Ste. D; Fort Worth, TX. 817-367-9807.
Tina's Cocina is the place to be if you're looking for cheap and authentic Mexican food. I've been told their pozole is one for the books.
10. The Bearded Lady
Opened July 2013
1229 7th Ave., Fort Worth. 817-349-9832.
Don't worry. Despite the name, no bearded ladies will be serving your meal. Bearded men, however, might. If you're in the mood for some pub grub and craft beer, you've found the right spot at this little nook, which opened last July.
COMING SOON
Opening date: early spring 2014
2600 W. 7th St., Fort Worth.
Bite prides itself on a seasonally changing menu that offers "small bites" for sharing and "big bites" for a more substantial entrée size. Chef Eddy Thretipthuangsin will be preparing all the modern American cuisine. And knowing what he did with PakPao, we're sure he'll spreading his love for bold flavors in Fort Worth, too.
Hayley Votolato is a D Magazine intern, and aspiring food and travel editor. She will be graduating from Texas Christian University with a degree in Strategic Communication from the Schieffer College of Communication this May.