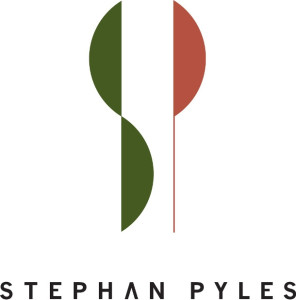 Early last year, Stephan Pyles and his partner George Majdalani entered into an agreement with Dean and Susan McSherry to turn Wynnwood Catering into Stephan Pyles Caters. Pyles would oversee the food; the McSherrys would oversee operations. At the time, DMN columnist Cheryl Hall filed this report.
Pyles expects revenue of about $2 million in the first year of the joint venture partnership, and profits will be split, with Pyles Concepts' share slightly larger than the McSherrys'.

"Here's a little truth about celebrity chefs," Pyles says. "It's great to have a concept that does well, but anytime you're going to make money in this business, it's from diversifying and finding a way to brand yourself. How do you think Wolfgang Puck makes money? From Spago? Uh-uh."
Yesterday, Pyles' company sent out an email blast directing all catering calls to his restaurant.
Since February of 2013 I have granted a License Agreement to a local catering company by which they used the name Stephan Pyles in return for operating their catering company and paying us a License fee. Since they prepared the food from our kitchen, my staff and I generally over-saw the quality and for the most part they used all my recipes.

We have since come to an understanding that we will end our license agreement effective immediately. We will now accept all off-site catering inquires through [email protected] or at 214 580 7000. We have always taken great pride in the quality of food and service that we provide to enhance our guest experience. We look forward to exceeding all your catering needs in the near future.
D CEO Newsletter
Stay up to speed on DFW's fast-moving business community with weekly news reports, interviews, and insights.